Responsibility, Sustainability and ESG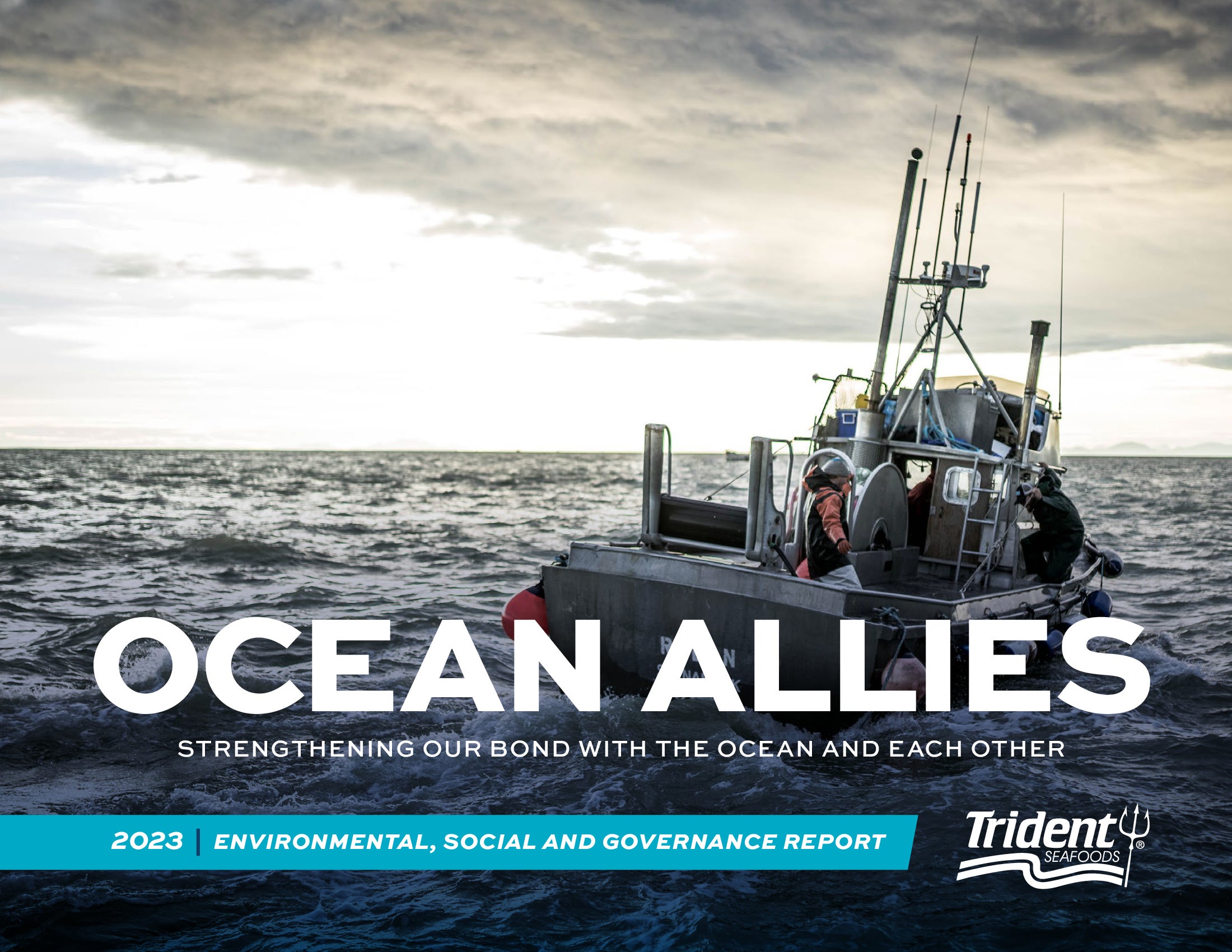 Strengthening our bond with the ocean and each other
Our bond with the ocean runs deep. Fishing is what we have always done, and if we continue to do it right, it is what we will always do. We embrace our responsibility to maintain safe and sustainable fisheries and seafood products and help keep communities that depend on them thriving.
Download ESG Report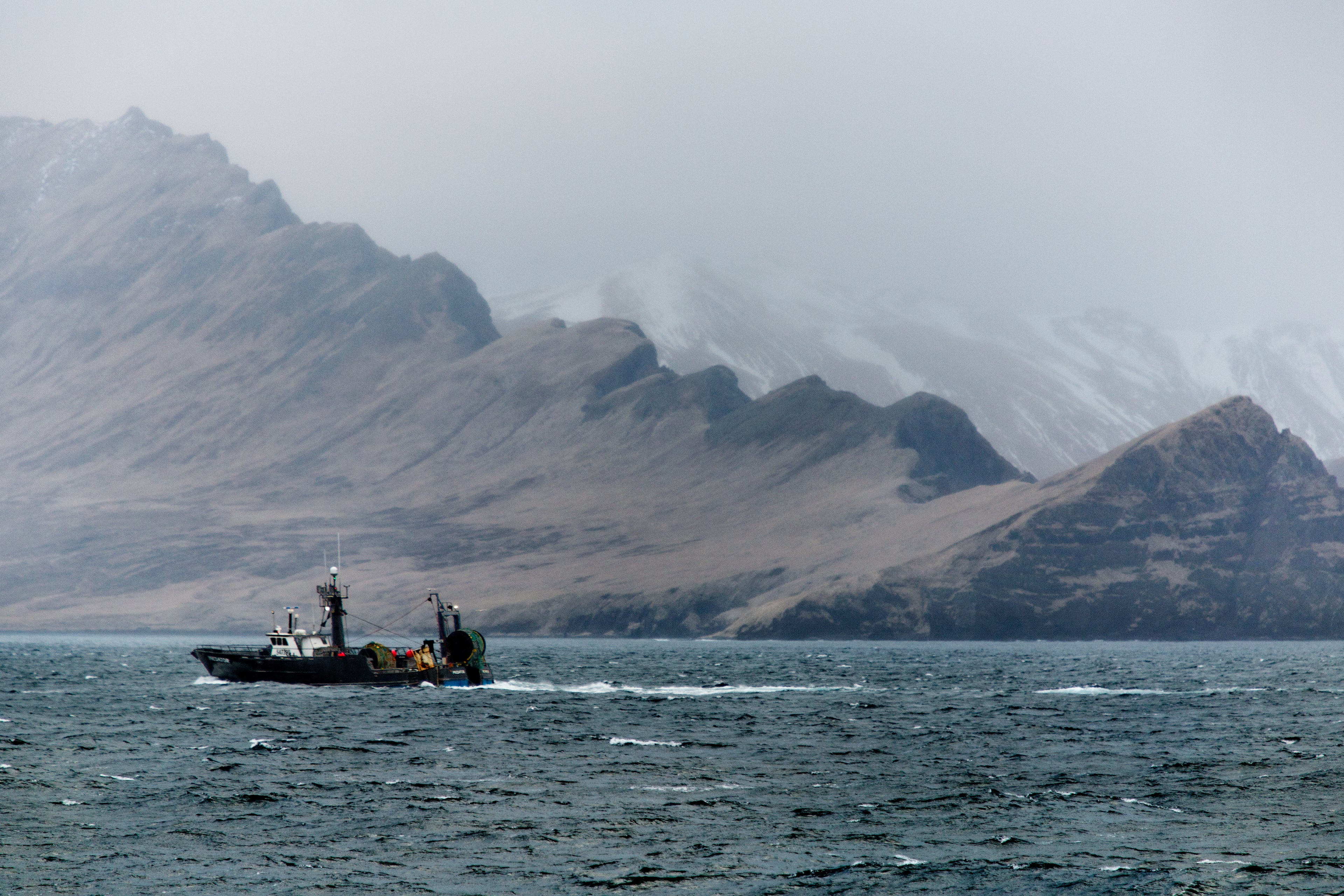 "We have a bond with the ocean. When it prospers, we prosper."
Chuck Bundrant, founder and former CEO, Trident Seafoods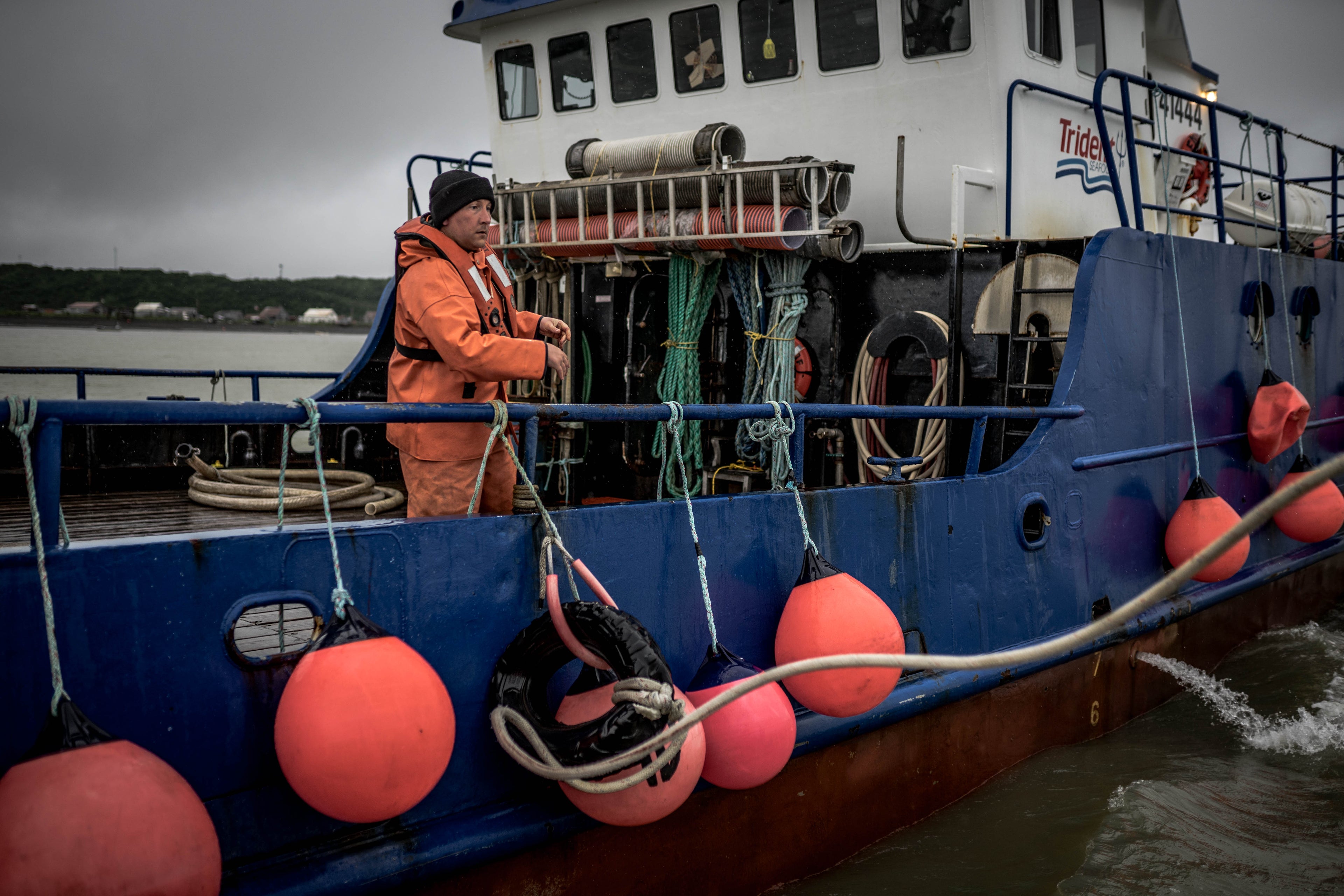 Responsibility, Sustainability and ESG
At Trident, we know the success of our business is linked to our ability to operate and grow sustainably. As the largest vertically integrated seafood harvesting and processing company in North America, we recognize that we have a critical responsibility to operate in ways that are good for the planet and good for people and ensure a sustainable future for all. Our approach to Environmental, Social and Governance (ESG) issues holds us accountable for those responsibilities.
Download ESG Report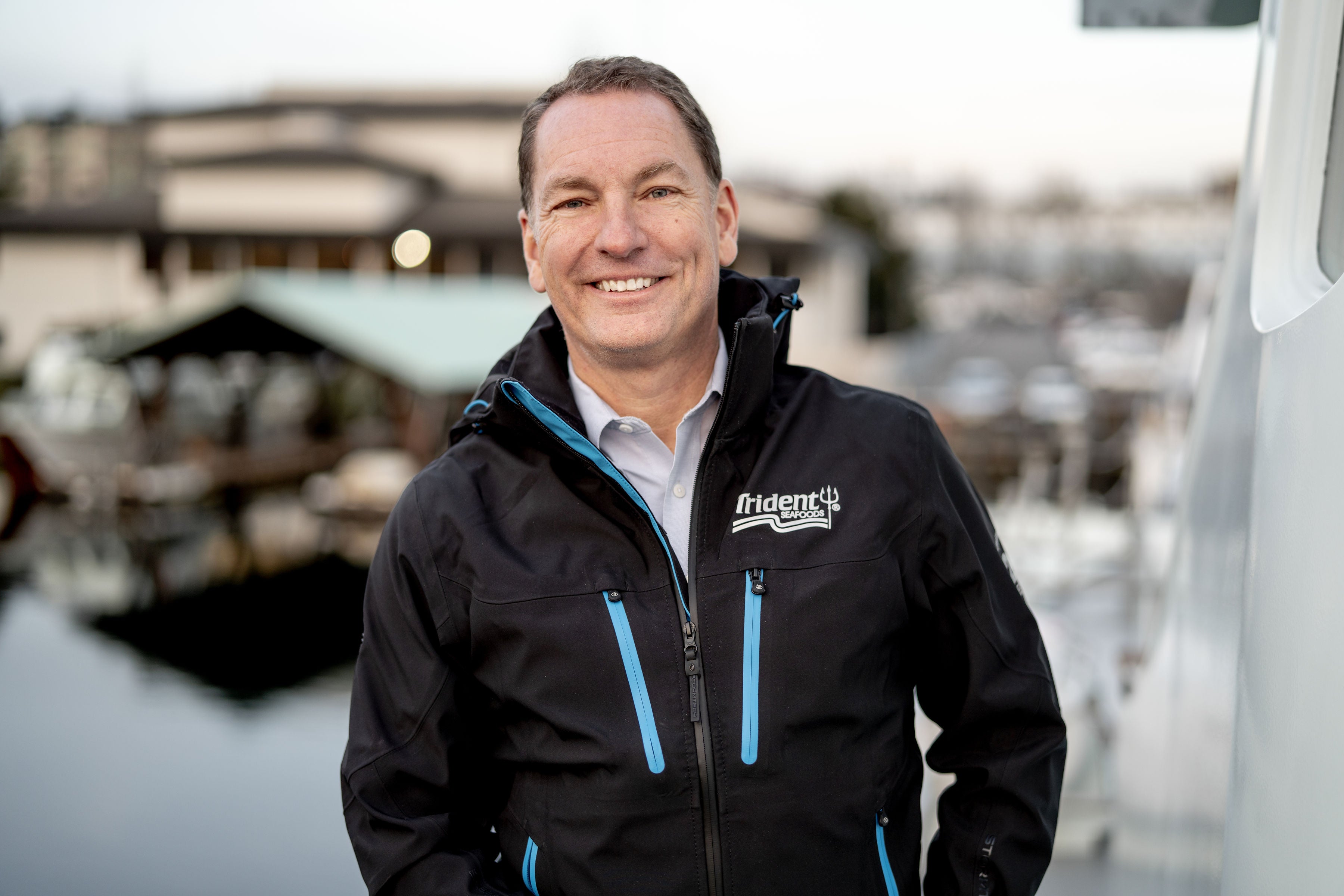 "For us, sustainability is more than a badge or certification. It is an investment in the future."
Joe Bundrant, CEO, Trident Seafoods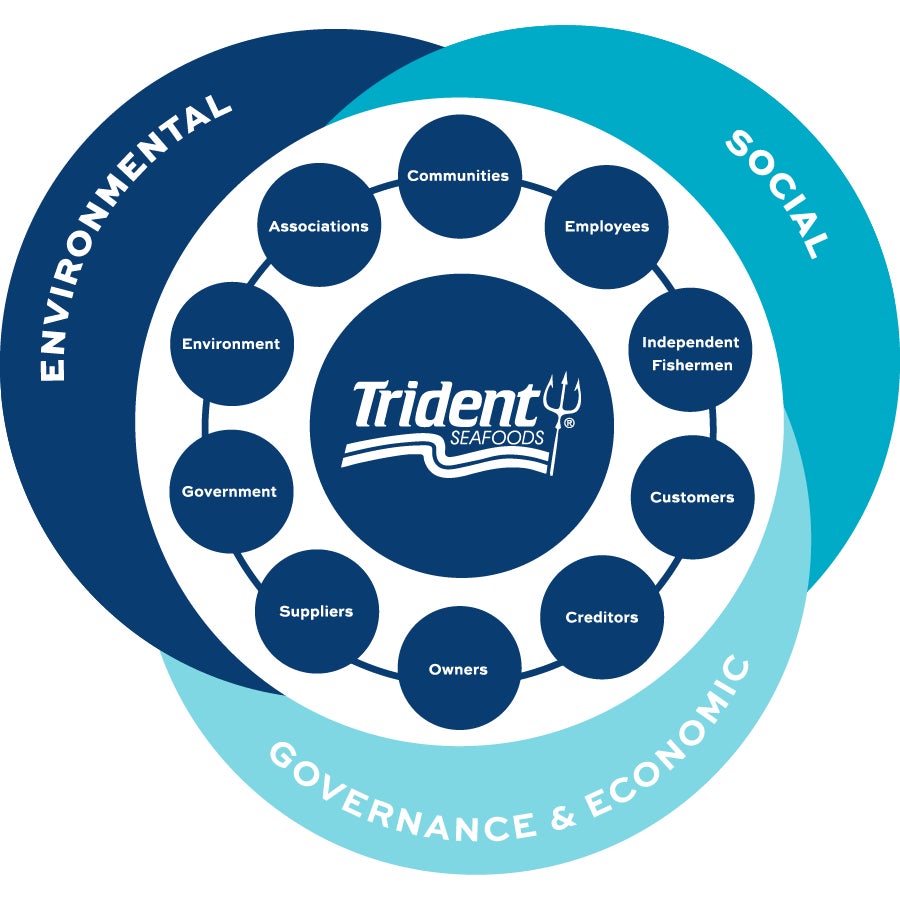 Our stakeholder model
Trident's approach to ESG starts with an understanding that delivering the purest, healthiest seafood to the world is hardly an individual effort. It takes the strength of the fishermen, employees, communities, vendors, customers, scientists, fishery managers, public officials, and many more with a common commitment to sustaining a healthy seafood sector. Our founder, Chuck Bundrant, believed that no single stakeholder group can be successful in the long run unless all are successful. This remains a belief that sits at the core of how we operate. We hold ourselves accountable to create value for all our stakeholders, not only because it's the right thing to do, but because we are each better when we collectively succeed.
Download ESG Report
Environmental Sustainability
We take our stewardship role seriously. We choose to participate in responsibly managed fisheries, go above and beyond to minimize our impact on marine ecosystems and use a best-in-class environmental management system (EMS) to manage progress to targets.
Social Sustainability
We have a responsibility to create a better world. We maintain safe and healthy workspaces, strive for mental and physical well-being, support the long-term development of local communities and deliver nutritious seafood products to our customers from fleet to fork.
Governance and Economic Sustainability
We ensure a sustainable company by holding ourselves accountable for conducting business in an ethical manner. We provide good jobs, treat our people and partners fairly, and focus on long-term profitability, which provides the opportunity to reinvest and create value for all stakeholders.
Our approach to ESG
Environment
As an ally of the ocean, we manage resources to promote resilience and ensure abundance for generations to come.
As the ocean is at the heart of what we do, we have long been dedicated to conserving the ocean resources that sustain our business, customers, and communities. We collaborate with our partners and stakeholders who are involved in implementing federal and state fisheries management laws to ensure the best available science is being used to manage the marine ecosystems of the North Pacific and Pacific.
We go above and beyond the letter of the law to care for, conserve, and manage these resources in a way that ensures abundance — not just for this season and the next but for future generations. Our guiding principles for managing environmental resources and impacts include the following:
Science-based Resource Management

Operational Excellence

Supply Chain Optimization

Innovative and Collaborative Policy
---
Social
We are a people business at our very core. We stand apart by how we care for each other.
At Trident, we acknowledge our success is tied to the success of our employees, the independent fishermen, and the scientists and fisheries managers we work with, as well as the communities where we fish and work. Our goal is to make people's lives better, including those who purchase and consume our products. Our guiding principles on social issues include the following:
Supporting communities

Engaging customers and consumers

Supporting independent fishermen

Cherishing our employees
---
Governance
Doing the right thing is a value that runs through our business and culture.
At Trident, responsible governance and strong economic performance are fundamental to the sustainability of our business. We believe that a sustainable and successful business starts with ethical behavior. Our founder instilled a sense of honor and integrity in our culture. We remain committed to doing business the right way, competing fairly and honestly, and following the law everywhere. Our guiding principles on governance issues include the following:
Strategic leadership

Ethics and compliance

Food safety and quality

Risk management
---
Sustainability Report
Trident's inaugural 2022 Environmental, Social, and Governance Report communicates our ESG strategy and performance on issues where our business is uniquely positioned to influence impacts on people, the environment, and the economy.
"Our company has long held a commitment to do business in ways that are good for the planet and good for people. However, this is the first time we have gathered the actions we take to meet those commitments into a single, comprehensive document."
Joe Bundrant, CEO, Trident Seafoods