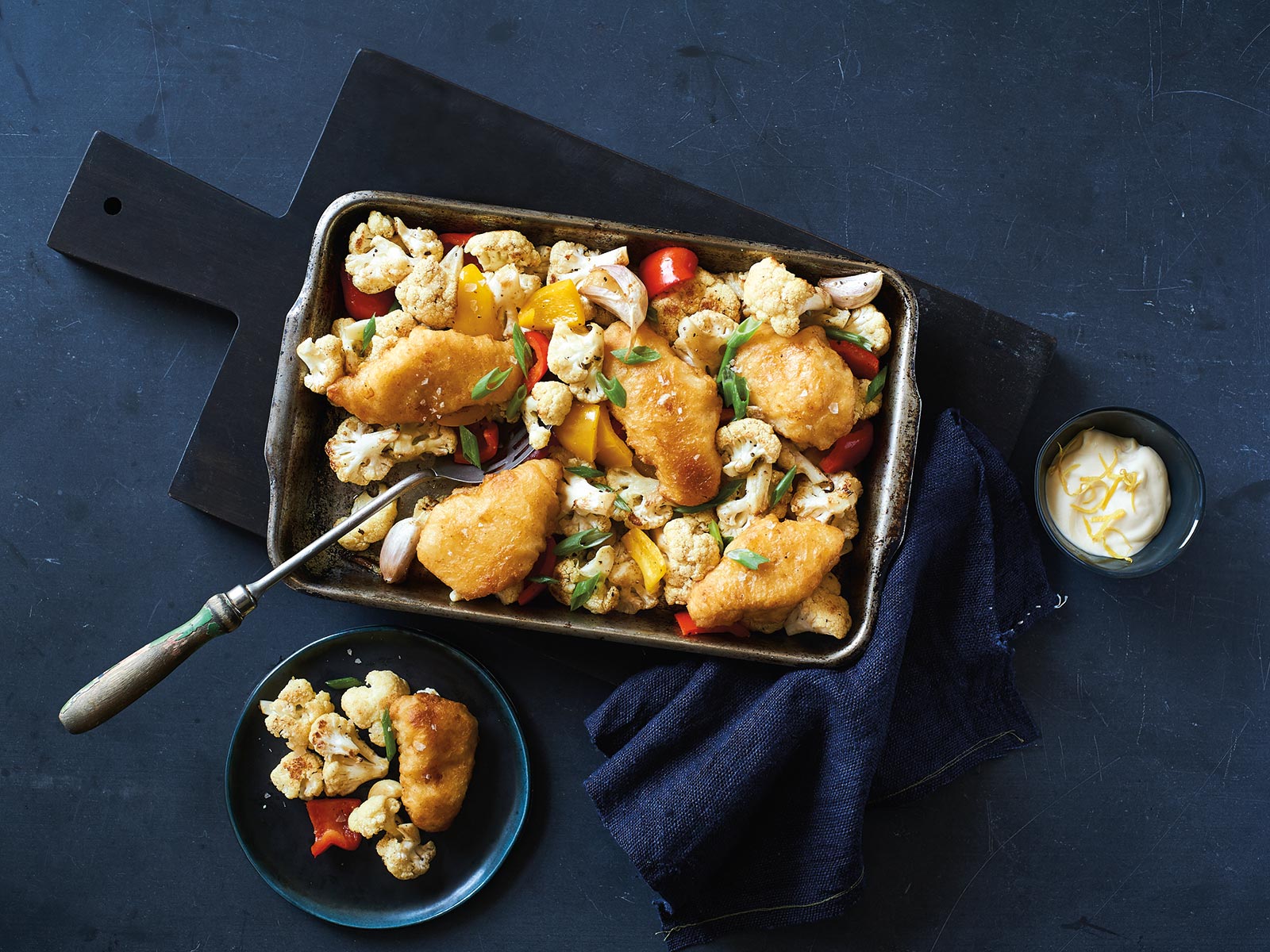 Roasted Cod and Cauliflower
40 minutes 4 servings
Here's a lovely, simple dinner, made with cumin-spiked cauliflower and Trident Seafoods Beer Battered Cod, all roasted cozily together on one sheet pan. Make a green salad while it's cooking and dinner is set!
Ingredients
8 Pieces Trident Seafoods® Beer Battered Cod 2.5 lb

1 Head Cauliflower, cut into florets

4 Cloves Garlic Cloves, peeled

1 teaspoon Ground Cumin

2 Tablespoon Olive Oil

Salt & Pepper

1/2 Cup Mayonnaise

2 Tablespoon Lemon Juice

1 Each Scallions, thinly sliced
Directions
Preheat the oven to 425°F.

Toss cauliflower, garlic, cumin, olive oil and salt and pepper on a baking sheet. Roast, turning occasionally for 25 minutes.

Add the pieces of battered cod to the pan and roast for 12 to 16 minutes longer or until the fish and cauliflower are cooked through.

At the same time, combine the mayonnaise, lemon juice and salt and pepper in a small bowl.

Divide cauliflower and battered cod between 4 plates and drizzle with the lemon mayonnaise.

Sprinkle with the scallion and serve.
Trident Seafoods
Beer Battered Cod 2.5 lb
2.5 lb
Learn More