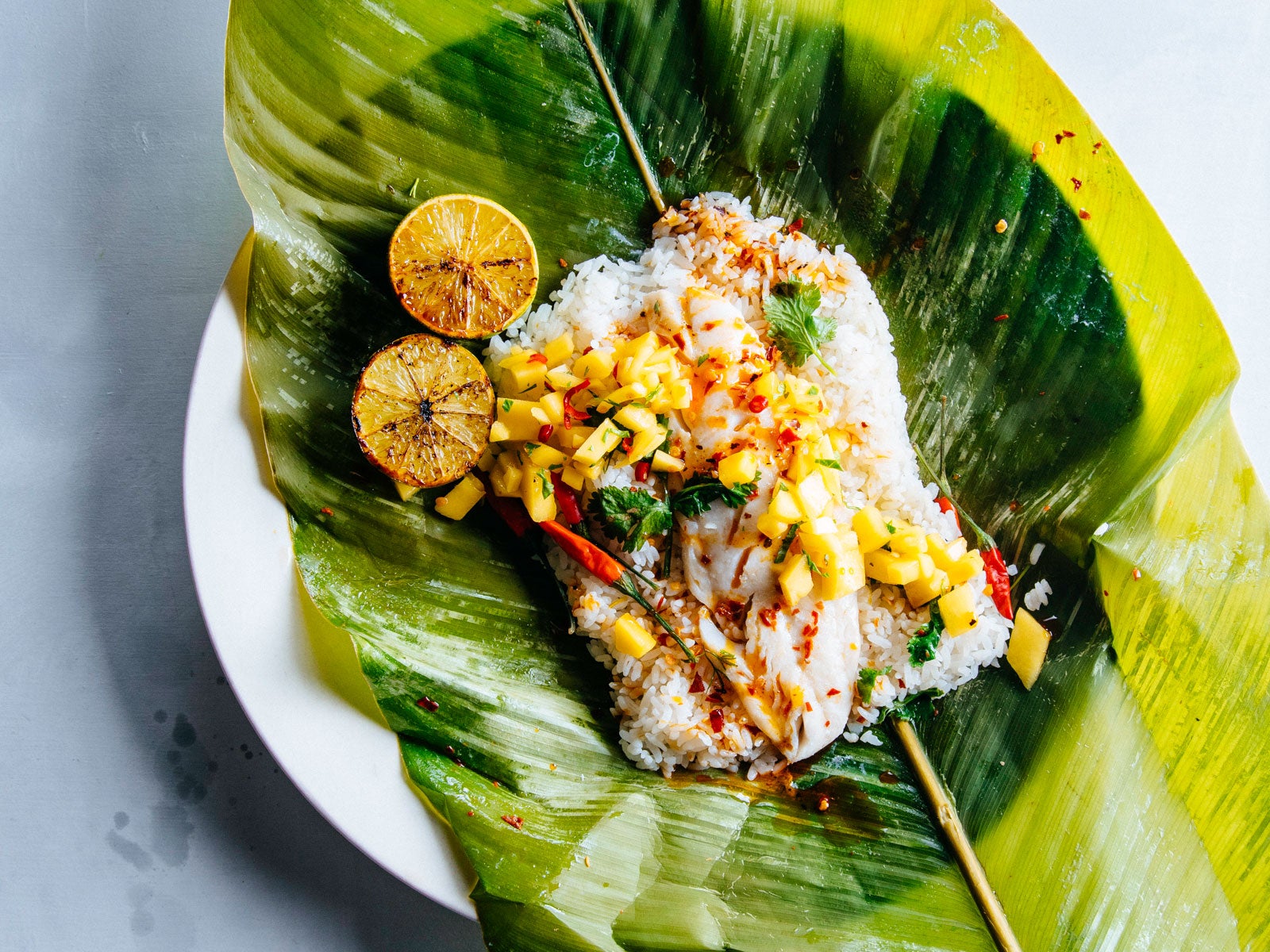 Wild Alaska Pollock Steamed in banana Leaves with Chiles and Mango Salsa
25 minutes 4 servings
Ingredients
4 each banana leaves

2 cloves garlic cloves

1 each red Thai pepper or Fresno chile

4 each Wild Alaska Pollock Fillets 2-4 oz Skinless, Boneless 449466

Butcher string for tying

2 cups cooked rice (for serving)

1 small mango, cut into a small dice

2 each lime, juiced

1/4 cup coarsely chopped cilantro

1/2 cup coarsely chopped mint

Salt
Directions
Remove ribs from banana leaves and set in a large bowl of hot water to soften for about 1 minute, and pat dry. Cut banana leaves into 6-inch squares.

In a food processor or using a mortar and pestle, pulse or grind the garlic, chile and lime juice to form a paste. Season with salt. Spread the paste evenly over each piece of Wild Alaskan Pollock.

Working one at a time, set each fish fillet in the center of a banana leaf square. Fold fish into the banana leaf as if you were wrapping a present, and tie with a piece of butcher string to seal it.

Arrange fish packets seam-side down on a bamboo steamer or on a large steamer rack. Steam packets, covered, over boiling water until fish is cooked through, about 8 minutes.

While packets are steaming, make the mango salsa. In a large bowl, stir together mango, chiles, lime juice, fish sauce and herbs. Season with salt to taste. Serve cooked fish with mango salad and steamed rice.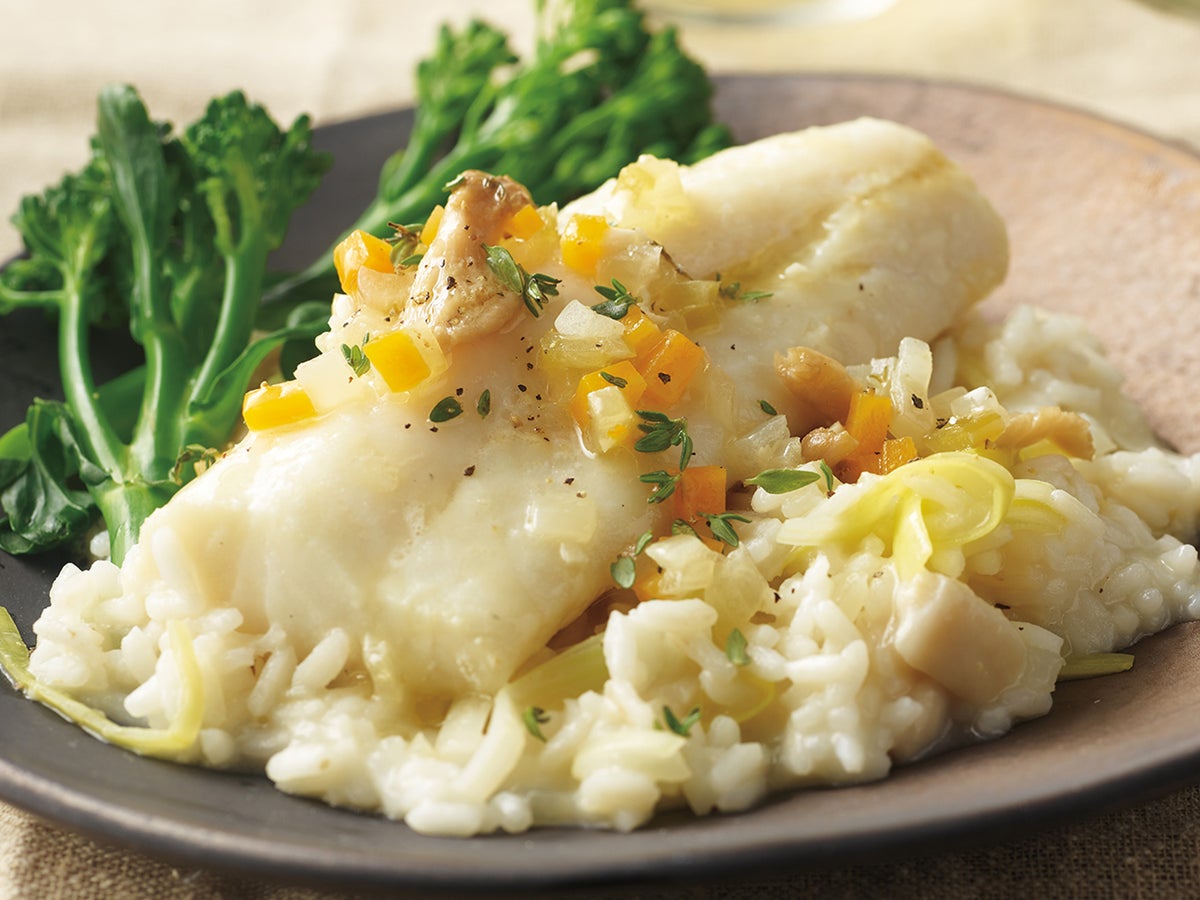 Wild Alaska Pollock Fillets 2-4 oz Skinless, Boneless
Learn More