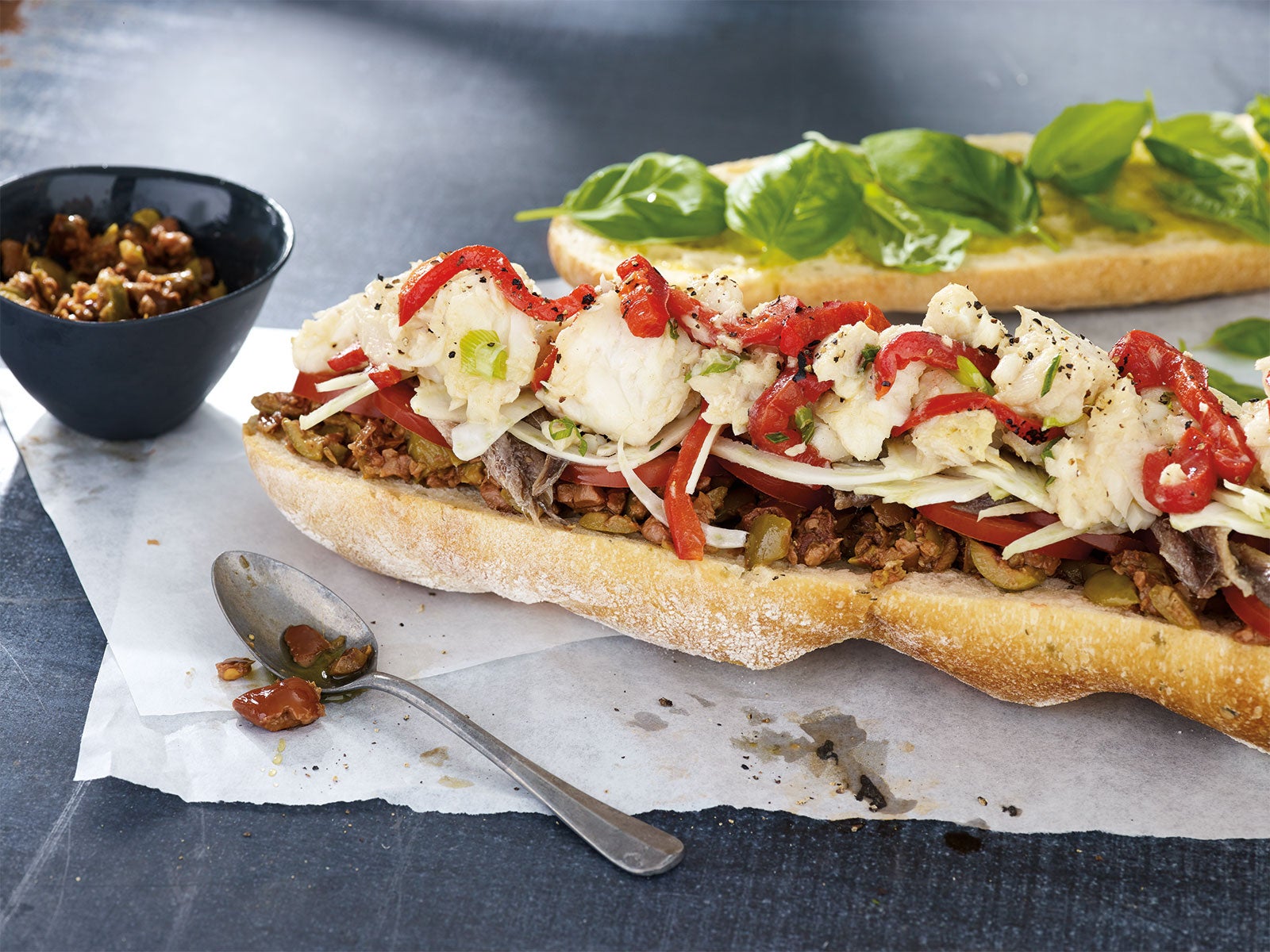 Wild Alaska Pollock Pan Bagnat
12 servings
Ingredients
3 Blocks Wild & Simple Skillet Redi™ Wild Alaska Pollock 14.4 oz Deep-Skinned, Boneless 424914

6 Plum Tomato (thinly sliced)

Salt

1 Tablespoon Dijon Mustard

1/3 Cup Extra Virgin Olive Oil

6 Scallions, thinly sliced

12 (4 oz each) Pieces Baguette, split

12 Ounces Tapenade

Fresh Basil Leaves

12 Ounces Fennel, shaved

36 Oil Cured Anchovies (drained)

8 Ounces Roasted Red Bell Pepper (julienned)
Directions
Cook Skillet-Redi Alaska Pollock per instructions; set aside.

Sprinkle plum tomatoes with salt; set aside.

Combine Alaska Pollock with mustard, oil, scallions; set aside.

Spread bottom sides of baguettes with tapenade and basil leaves and layer with fennel, tomatoes, anchovies, Alaska Pollock mixture, and red peppers.

Wrap sandwiches in plastic wrap and weight down. Refrigerate 4 hours or overnight before serving.