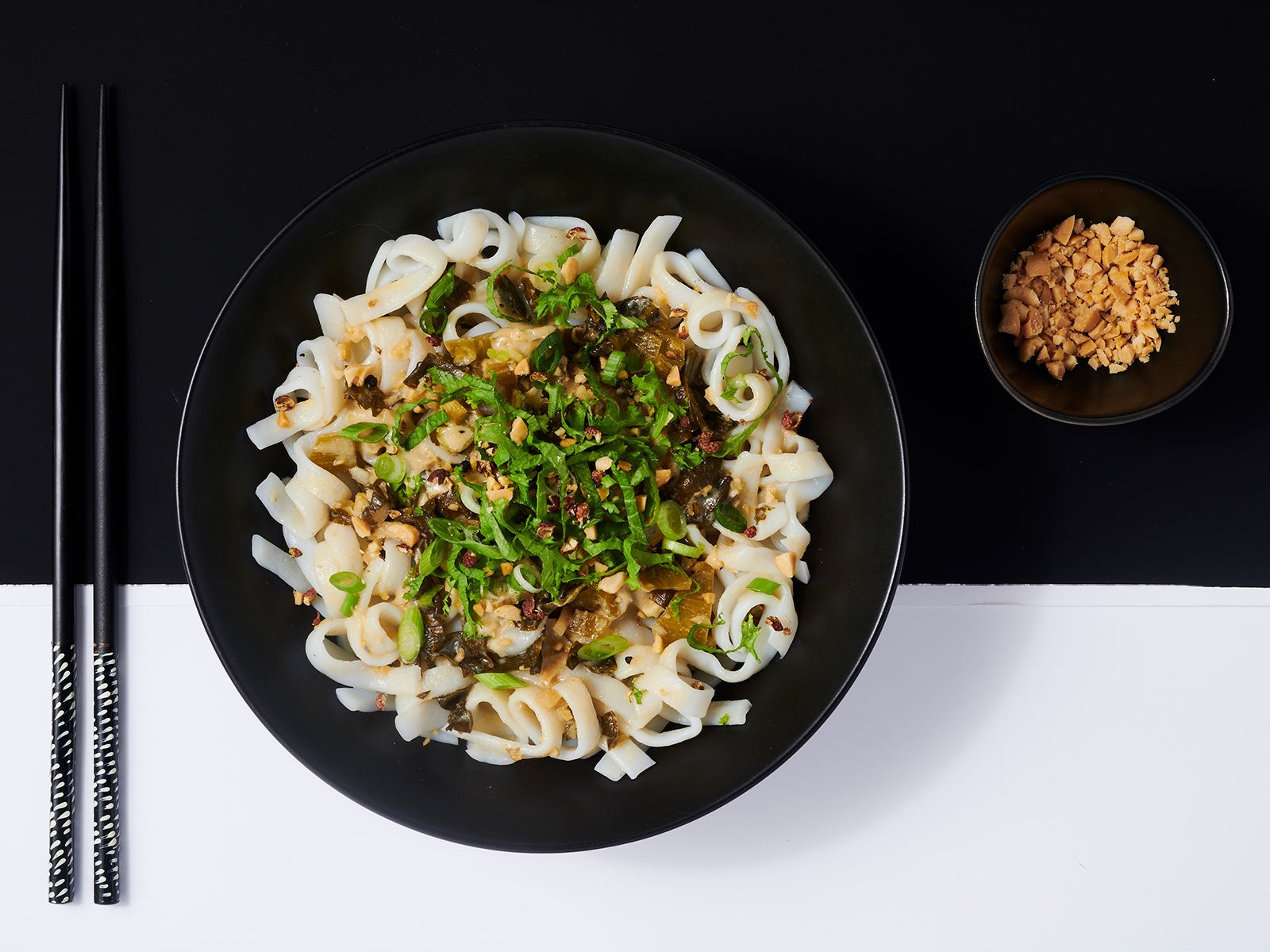 Sichuan Pepper 10g Protein Noodles™
10 servings
Ingredients
3 Tablespoons Sichuan Peppercorn

1/3 Cup Peanut Oil

6 oz Garlic, chopped

4 oz Ginger, chopped

8 oz Scallions, chopped

1/3 Cup Tahini

1/2 Cup Soy Sauce

3 Cups Chicken Stock

1/3 Cup Sichuan Pickled Mustard Greens, chopped

2.5 lb Package 10g™ Protein Noodles (10lb case) 7929692800

Garnish Fresh Mustard Greens, chiffonade

Garnish Peanuts, chopped
Directions
Toast Sichuan peppercorns until fragrant and starting to smoke. Let cool, then grind.

Heat oil and stir fry garlic, ginger and half the scallions. Add tahini, soy sauce, chicken stock and pickled mustard greens.

Cook the 10g Protein Noodles™ until warmed through.

To serve: divide 10g Protein Noodles™ between serving dishes. Divide sauce over top of noodles. Garnish with fresh mustard greens, Sichuan pepper, scallions and peanuts.