Our Plants
Sustainability Is More Than A Logo — It's An Investment
TRIDENT SEAFOODS SHORESIDE PROCESSING FACILITIES
---
What sets Trident apart from its competition is the commitment we make to know our ocean, know our fishermen, know our fish, and enhance the value of our products "from fleet to fork" Our commitment is more than an understanding of our supply chain; it's a series of multi-million-dollar investments made in remote communities to provide clean, efficient primary processing operations and critical fleet support services along thousands of miles of rugged Alaska coastline from Ketchikan to Kodiak . . . from Sand Point to St. Paul.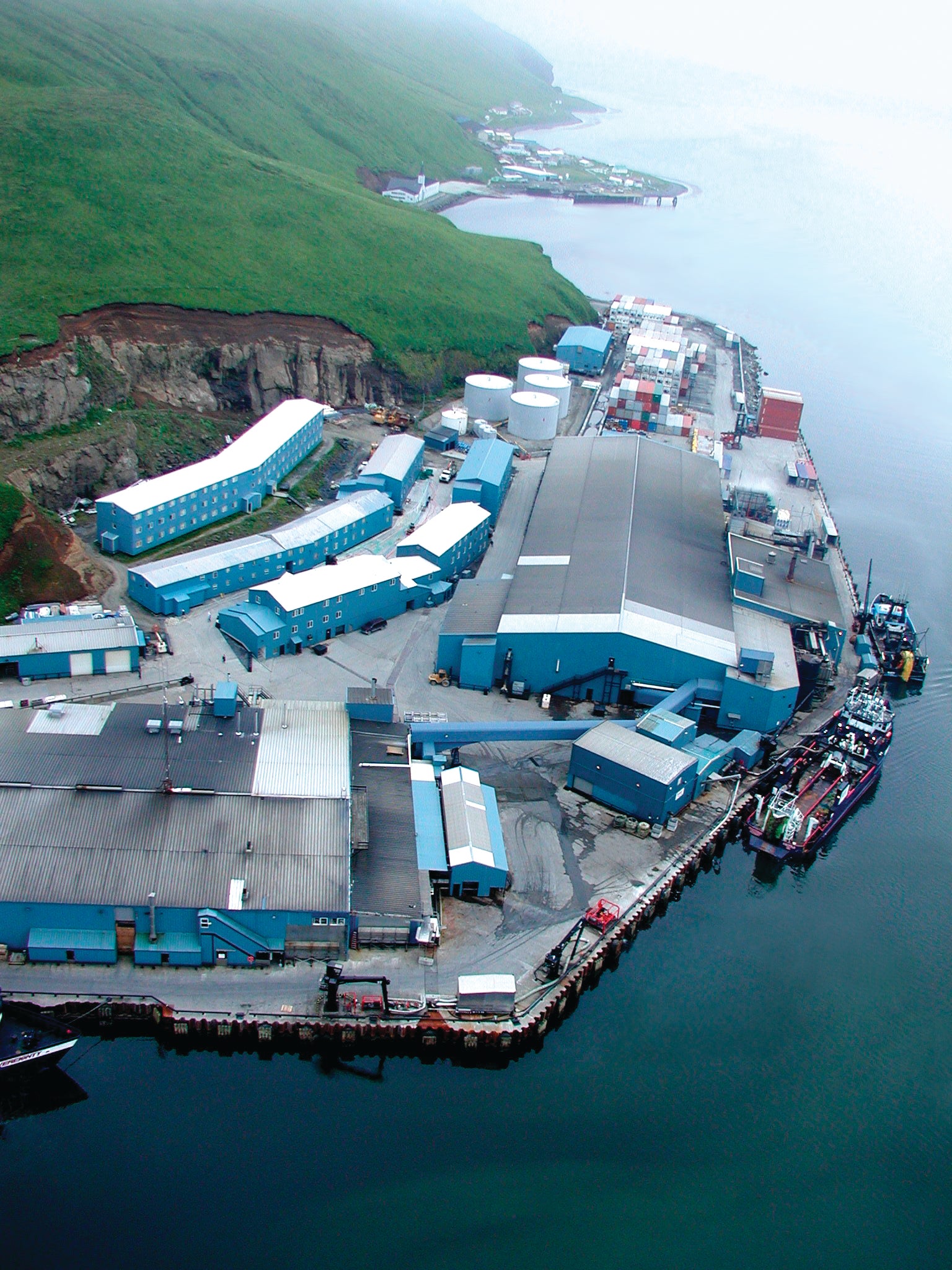 Akutan, AK
Located 750 miles SW of Anchorage in Alaska's Aleutian Chain, Trident's Akutan is a remote shore-plant and entirely self-sufficient. Nevertheless, its proximity to the Bering Sea fishing grounds has helped it become the largest seafood production facility in North America. With more than 1,400 company-housed employees during peak seasons, Akutan sustains a year-round, multi-species frozen seafood operation capable of processing more than 3 million pounds of raw fish per day. Wild Alaska pollock is the primary focus of the Akutan operation but also processes Alaska cod, king, snow crab, halibut and other Alaskan species. In addition to traditional boxed and frozen seafood items, the plant has increased its capacity to produce surimi and recover large volumes of secondary products including pollock roe, fishmeal, fish oil, and other specialty products that contribute to Trident's goal of fully utilization of the entire fish.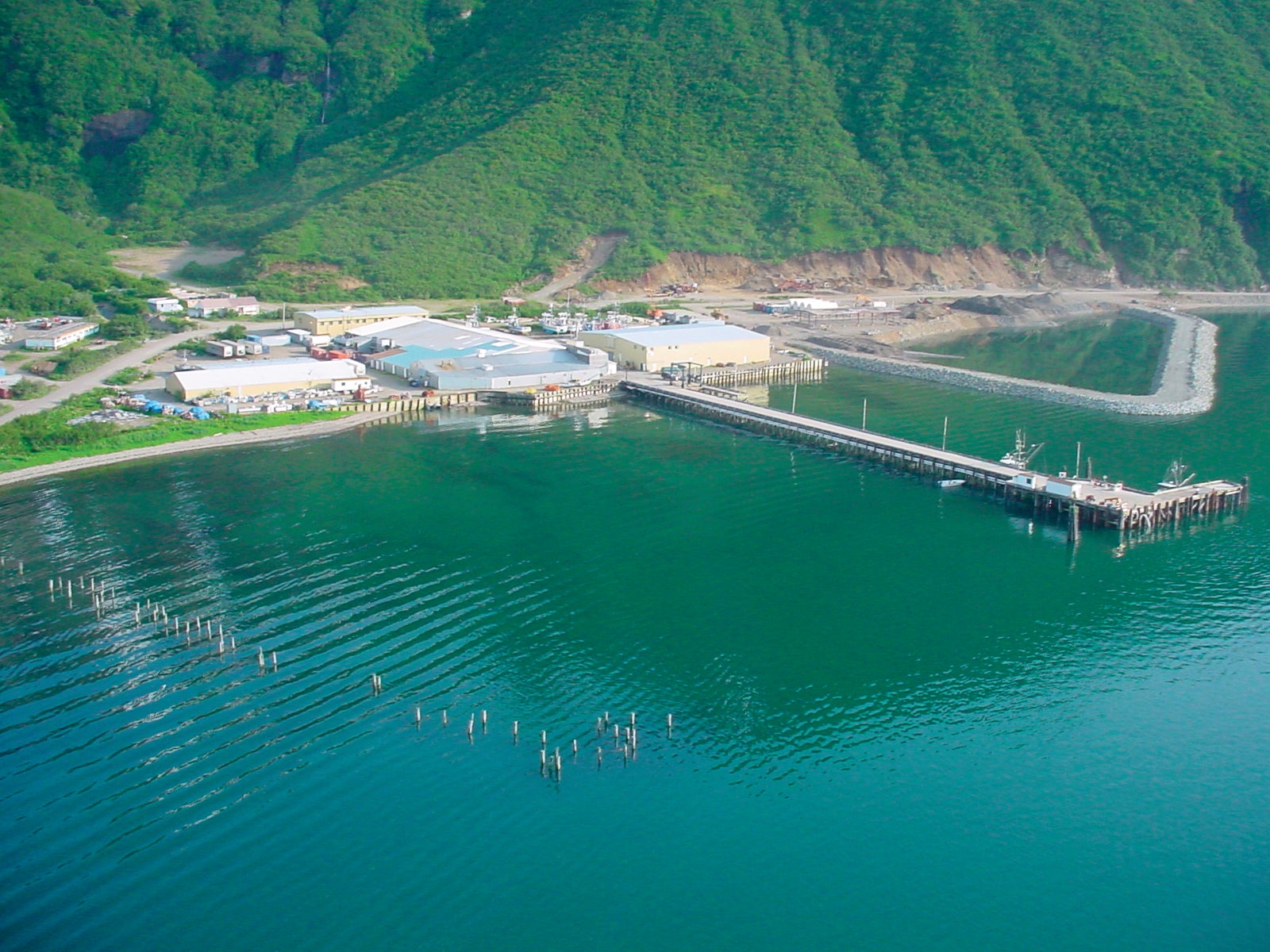 Chignik, AK
Located 450 miles southwest of Anchorage near the famous sockeye fishery of Chignik Lagoon, Trident's shoreside support facility services an independent fleet of local salmon fishermen.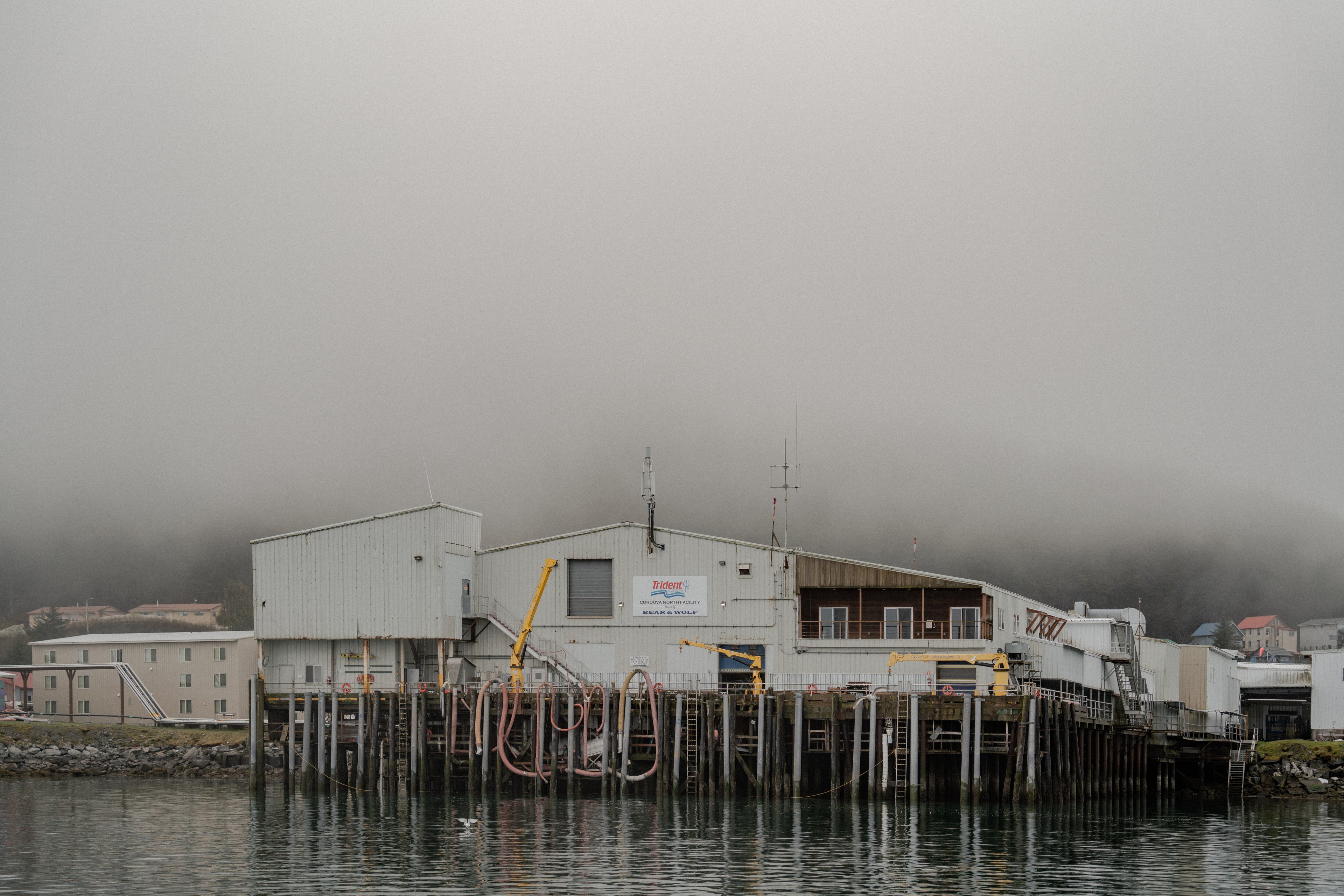 Cordova, AK
Strategically located between the Copper River king and sockeye salmon fisheries and hatchery-enhanced pink salmon fisheries of Prince William Sound, Trident's two Cordova facilities enjoy a steady supply of wild Alaska salmon from mid-May through September. Fresh sockeye and king salmon from the Copper River run from May to early June. As sockeye, chum and pink salmon run during the summer in Prince William Sound, H&G and frozen fillet production increases in both plants. Seasonal employment at the two plants is upwards of 500 workers. Cordova North focuses mainly on producing traditional can-packed and skinless-boneless canned salmon. In addition to these products, Cordova North produces large volumes of high-quality wild salmon oil for human health and pet supplements. Hydrolysates for animal feed and organic fertilizers bring together Cordova's product line, highlighting Trident's investment in new product development and full utilization.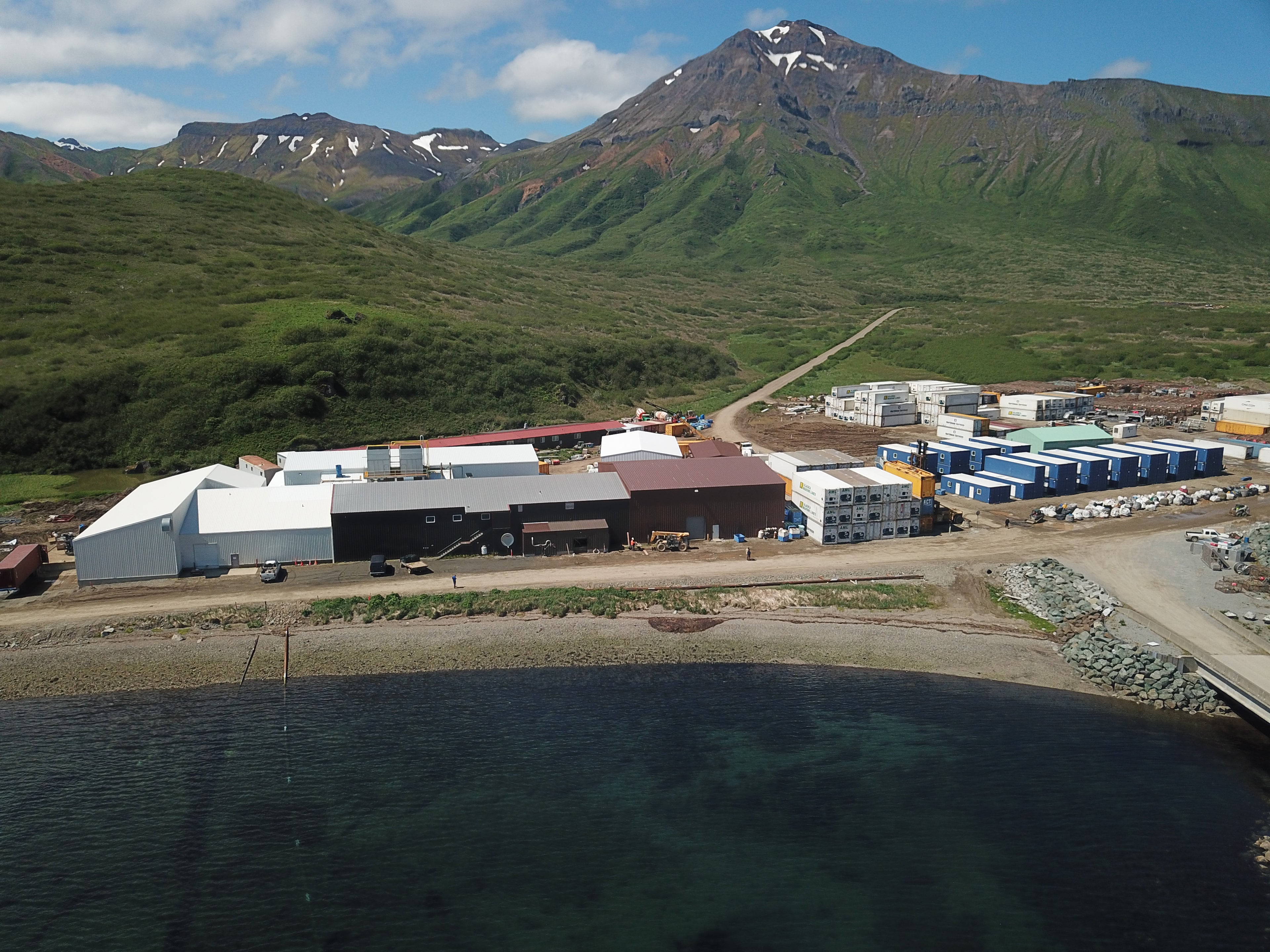 False Pass, AK
Situated on Unimak island in southwestern Alaska – just off the tip of the Alaska Peninsula – is Trident's False Pass plant. This plant is capable of processing 1 million lbs. of salmon daily. It's staffed from early June through August with 225 employees who service a fleet of independent fishermen harvesting from both the north and south sides of the peninsula. False Pass processes all species of salmon into frozen H&G pack.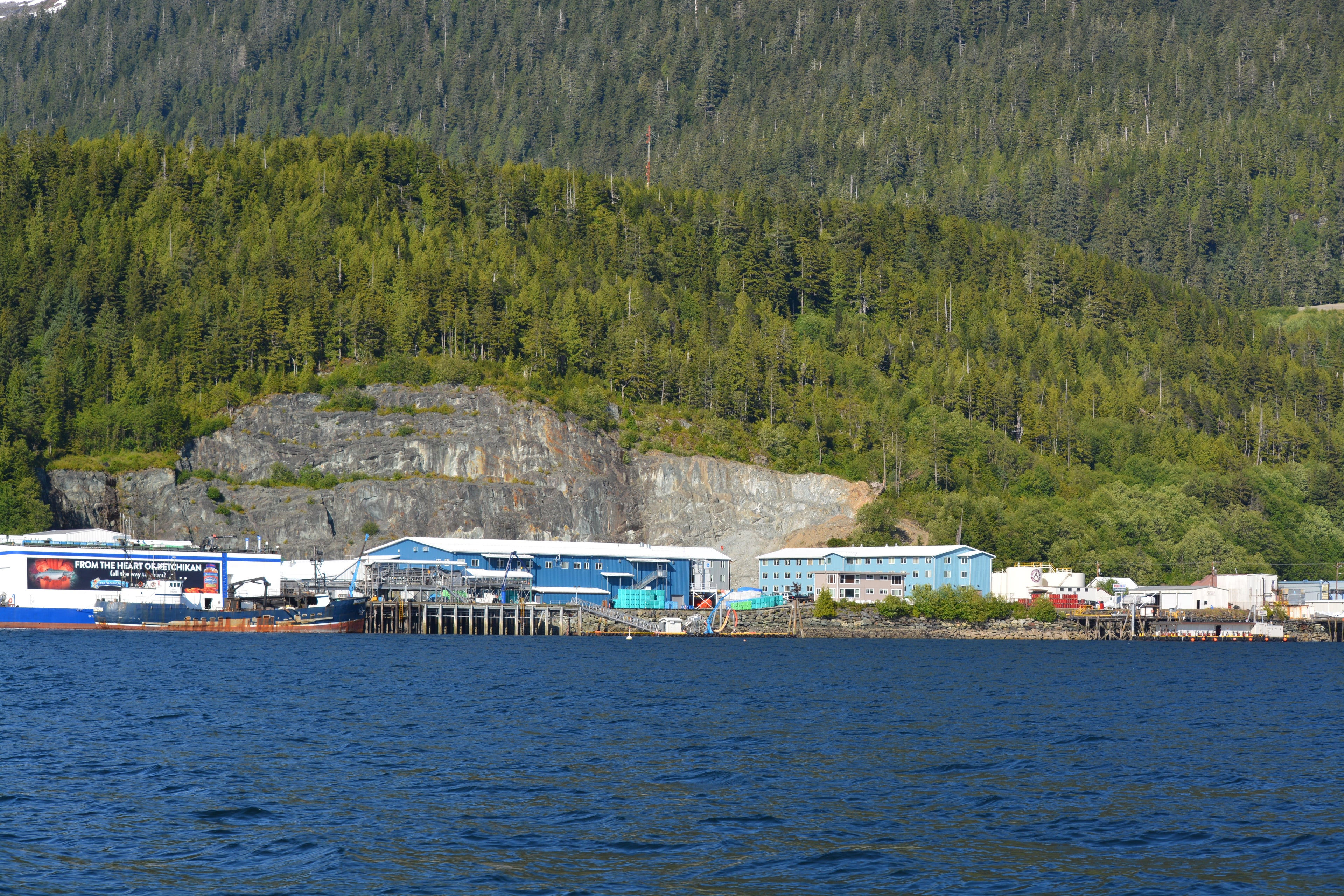 Ketchikan, AK
Located approximately 100 miles north of the Canadian border in the Southeast panhandle of Alaska, Trident's Ketchikan facility is dedicated entirely to canned and frozen salmon. Supplied by abundant stocks of wild pink salmon and hatchery-enhanced chums, the shore-based plant employs as many as 500 workers, generating most of its production between mid-June and September. In addition to canning salmon, the plant produces large volumes of salmon roe and extracts high-quality salmon oil for human supplements and organic hydrolysate for animal feeds and fertilizers.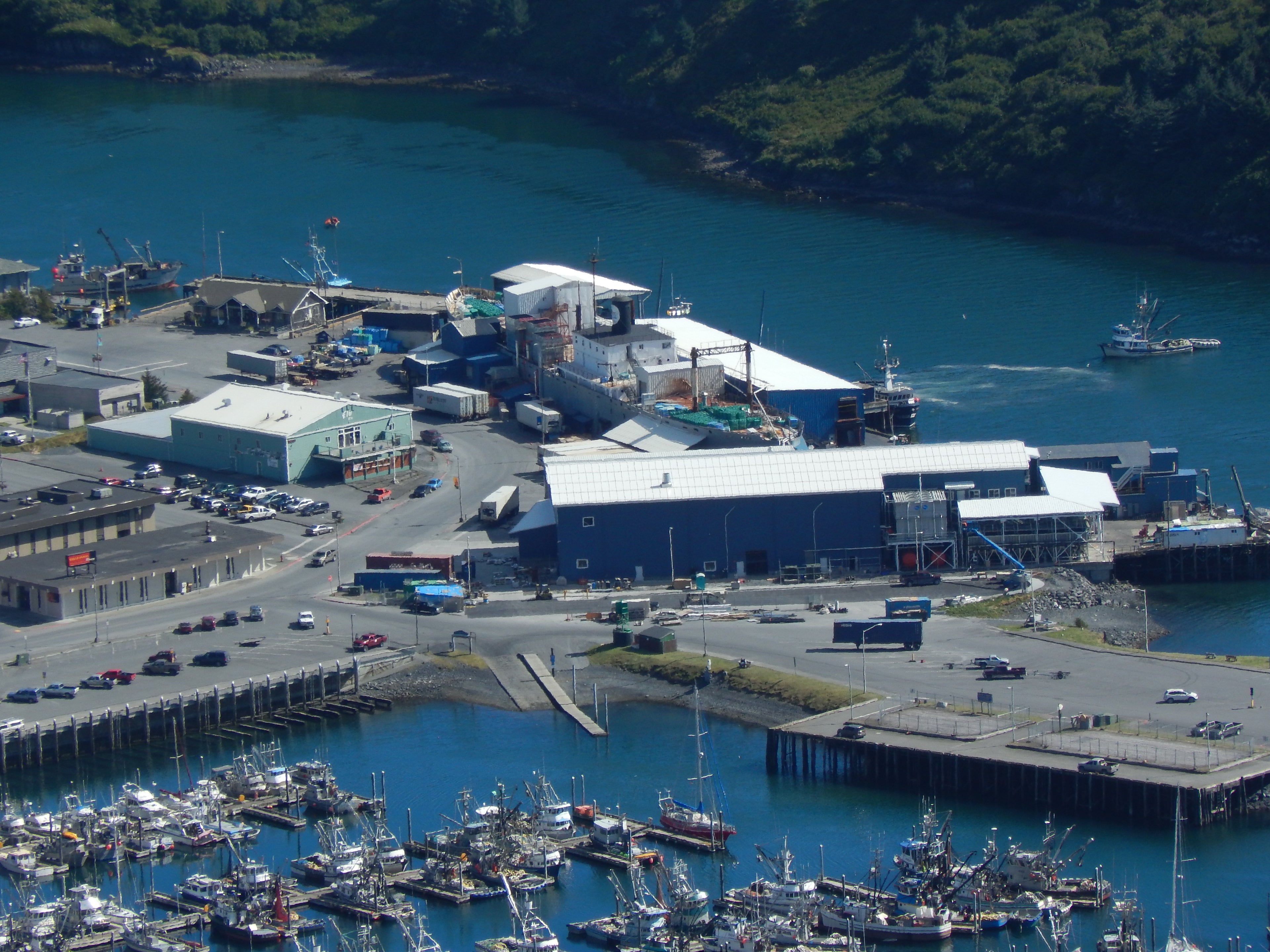 Kodiak, AK
Located at the northwest corner of Alaska's largest island, Trident's Kodiak facility operates a fully automated H&G production line for Alaska pollock and salmon. The "Near Island" facility can process up to 1.5 million pounds of pollock daily. Together with Trident's "Star of Kodiak" plant and the "Pillar Mountain" pier facility and freezer plant, the company presence has grown substantially in recent years, offering the local independent fleet and fishermen as far away as Prince William Sound new opportunities to deliver their catches quickly and keep their gear in the water. These facilities also process Pacific cod, halibut, flatfish and rockfish, salmon, crab, and herring. Trident's Kodiak plant utilizes renewable energy produced by a combination of hydroelectric and wind generation. Year-round, the three facilities employ about 250 local and 300 seasonal employees.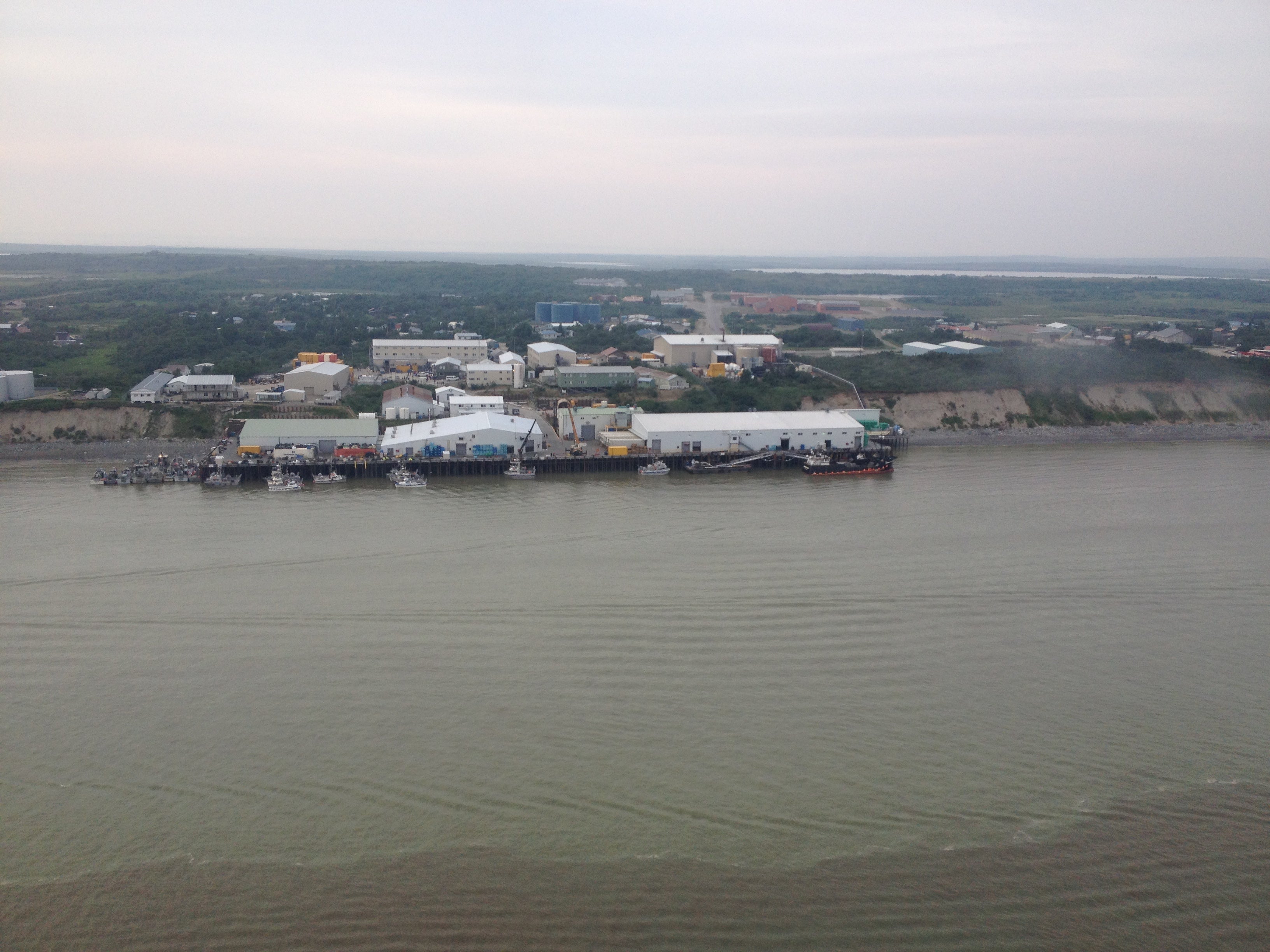 North Naknek, AK
Located at the mouth of the Naknek River, central to the five major river systems supporting the world's largest wild sockeye salmon run, Trident's Bristol Bay shore-based facility is a model of processing efficiency and full utilization. Naknek generates a variety of high-quality primary products including frozen H&G sockeye; IQF fillets; vacuum-packed fillets, and sockeye salmon roe. The plant employs more than 600 seasonal workers and supports an independently owned fleet of more than 400 salmon harvesters. The Naknek freezer and meal plant are capable of complete utilization of the fish, producing a range of high-quality products of fresh and frozen H&G, vacuum packed and IQF fillets, frozen roe, fish meal, and fish oil.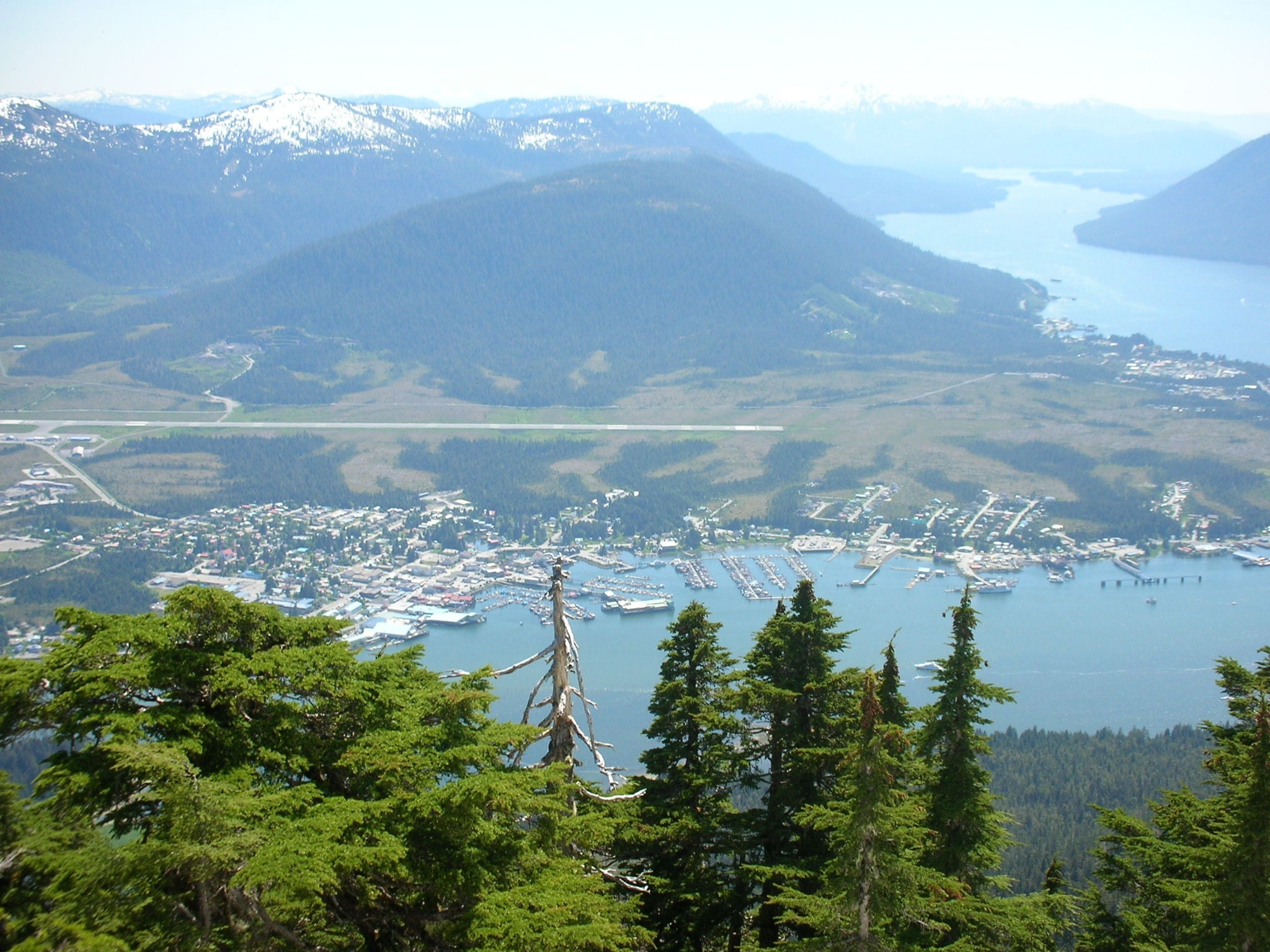 Petersburg, AK
Located 150 miles north of Ketchikan at the head of Wrangell Narrows, Trident's Petersburg plant services a unique fleet of independent multi-species fishing vessels, delivering all species of Alaska salmon as well as halibut, black cod, and rockfish. Focused on quality, the Petersburg plant has a modest capacity of 200,000 pounds of raw fish per day and employs fewer than 60 people at the peak of the salmon season. Nevertheless, it produces a significant percentage of the fresh fish sold by Trident.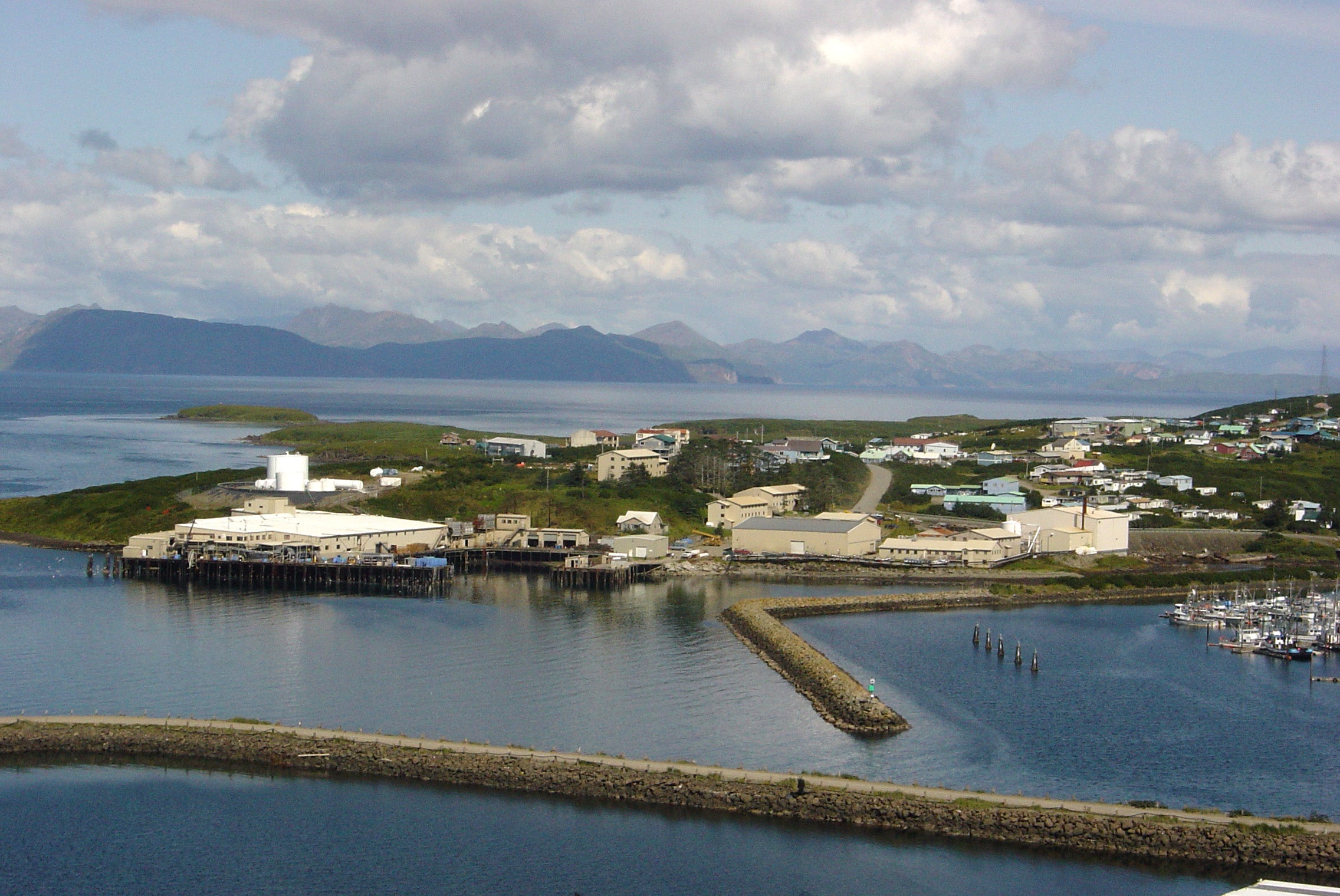 Sand Point, AK
Located 560 miles SW of Anchorage, near the tip of the Alaska Peninsula, Sand Point is ideally located to service an active, local fleet of independent fishermen harvesting a variety of groundfish and salmon from the the central Gulf of Alaska. Among them are all species of wild Alaska pollock, salmon, cod, halibut, black cod and crab. A true multi-species, multi-seasonal facility, Sand Point operates year-round. Processing up to 180,000 pounds of salmon per day and seasonally employing between 50 and 120 employees, Sand Point has the ability to cross dock up to one million pounds when needed.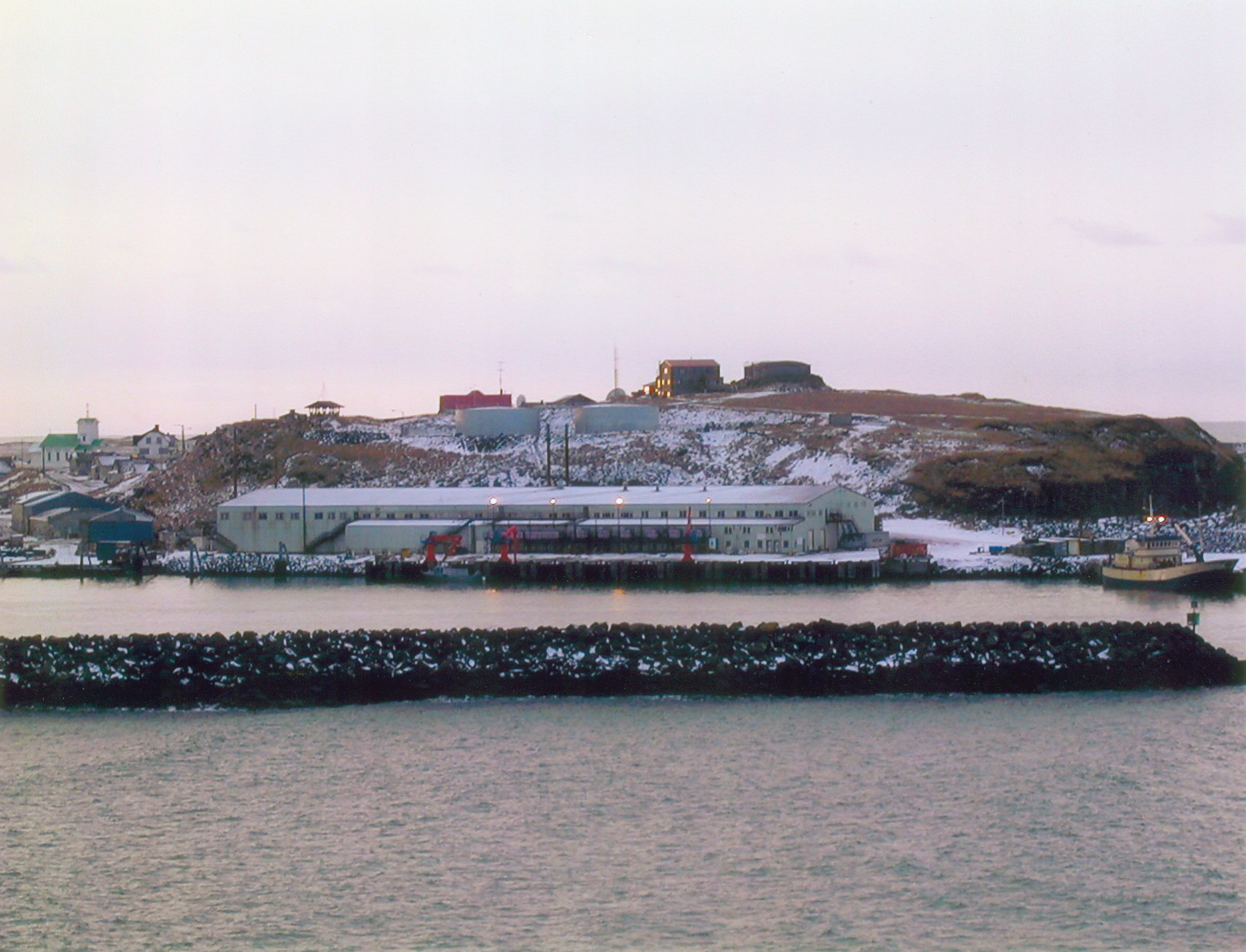 St. Paul, AK
Located 770 miles southwest of Anchorage in the middle of the Bering Sea, Trident's St. Paul facility is the largest crab processing plant in the world. Highly automated for efficient snow crab production, the operation can butcher, cook, freeze and box as much as 400,000 pounds of opilio per day. The plant also handles Red King, Bairdi, and Opilio crab during the late fall and winter months. Halibut is delivered by a local fleet of small vessels in the summer months. During the peak of snow crab season in January-March, the plant employs as many as 280 workers. Arguably the most remote location owned and operated by Trident, the St. Paul facility is subject to long winter nights, harsh Arctic winds and drifting sea ice.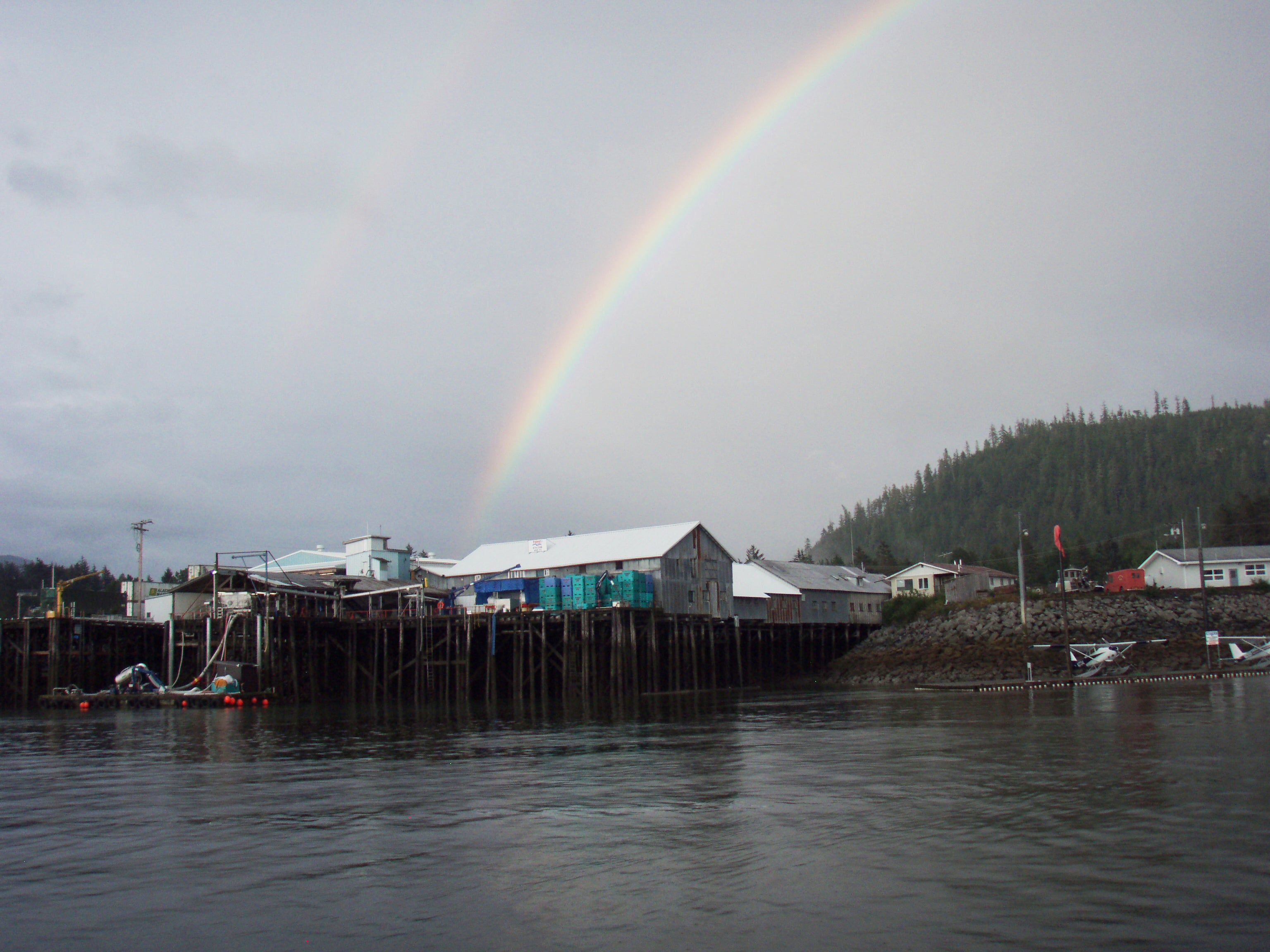 Wrangell, AK
Located 80 miles north of Ketchikan in central Southeast Alaska, Trident's Wrangell facility is ideally situated to service a fleet of independent purse seine and gillnet vessels fishing all species of wild Alaska salmon. In peak summer season, Wrangell employs around 120 workers. The plant ships some fresh fish but is otherwise dedicated to the production of high-quality frozen, H&G product. The Wrangell plant can handle up to 750,000 pounds of raw fish per day.
TRIDENT SEAFOODS VALUE-ADDING PROCESSING FACILITIES
---
It takes dedicated people, specialized equipment and uncompromising commitment to turn great fish into great frozen seafood. At Trident we bring all three together to make great seafood simple — simple to prepare, simple to cook, and simply delicious. With dedicated facilities and dedicated teams of R&D professionals on either coast, we stay convenient to customers, we stay ahead of the trends, and we stand firmly behind every piece of fish that we sell.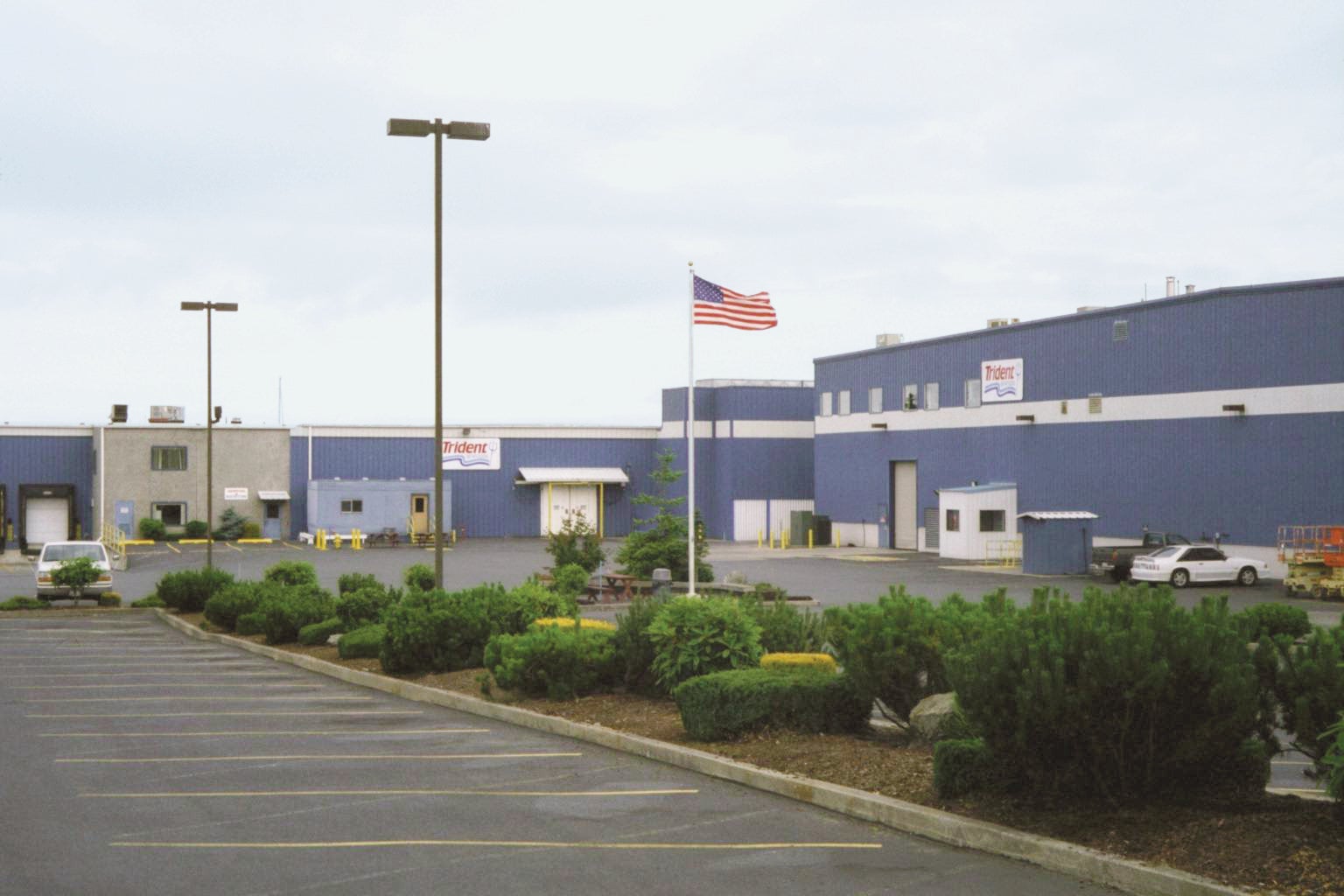 Anacortes, WA
Located 60 miles north of seattle, this state-of-the-art secondary processing facility opened in 1989 and includes a large cold storage operation. The Anacortes plant produces portion-controlled products from frozen fish fillets and block such as Alaska pollock, cod, salmon and halibut. Many products are battered, breaded, glazed, fryer and oven-ready. Our finished products are ideal for food service, institutional, and restaurant applications and distributed to various locations around the world. Trident employs about 250 employees and currently produces up to 75 million pounds of finished product per year.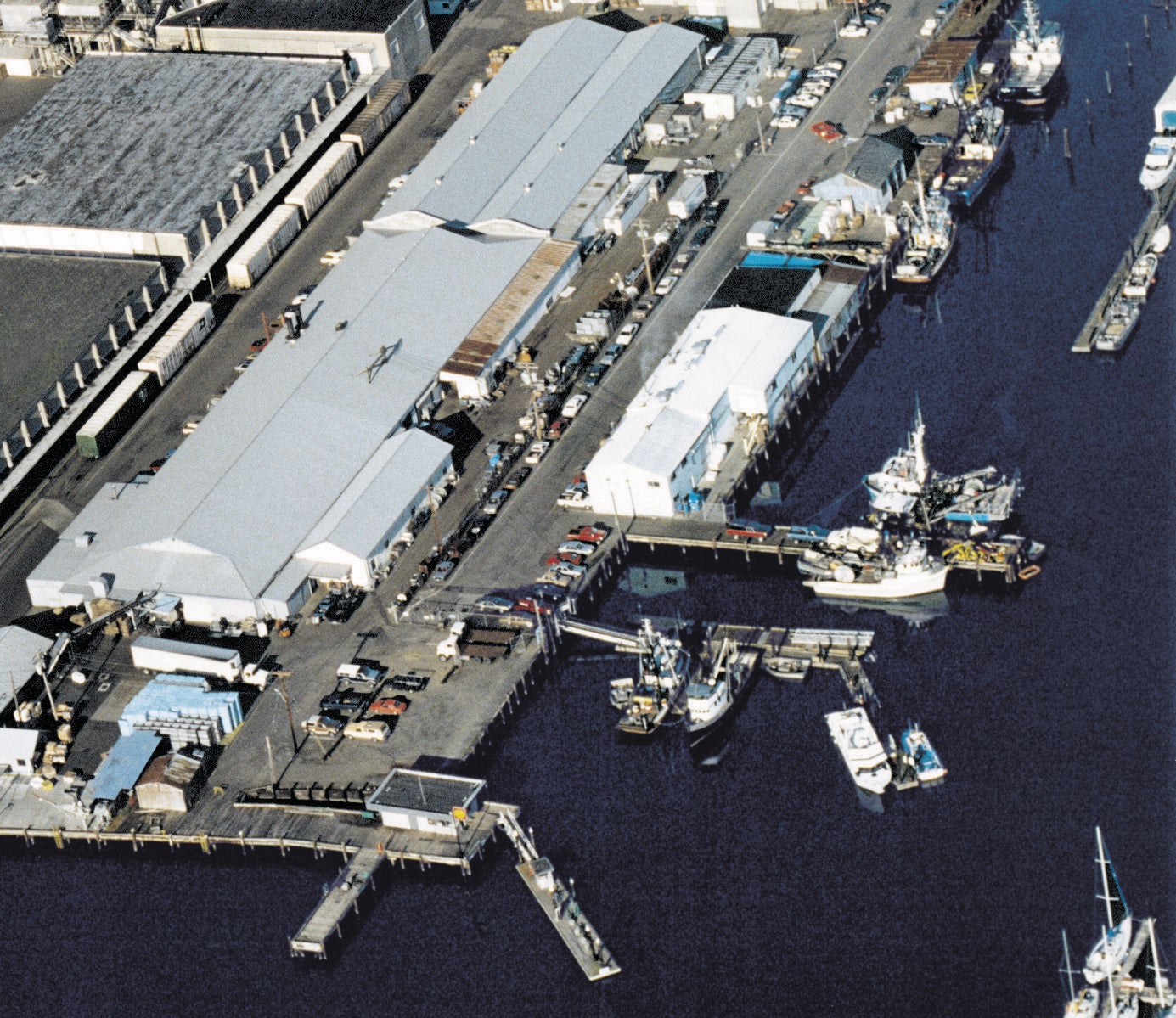 Bellingham, WA
Located 90 miles north of Seattle, near the Canadian border, Trident's Bellingham facility handles year-round frozen fish portioning and value-added products. During Puget Sound salmon season in summer and fall, the plant expands its operation to include primary processing of wild salmon harvested by independent tribal and non-tribal vessels targeting sockeye, pink and chum salmon. Many of these fish are processed and sold fresh to local markets and into a variety of other frozen product forms. The plant employs approximately 140 full-time workers on its value-added lines, supplemented by 100 seasonal employees during the "fresh" salmon season.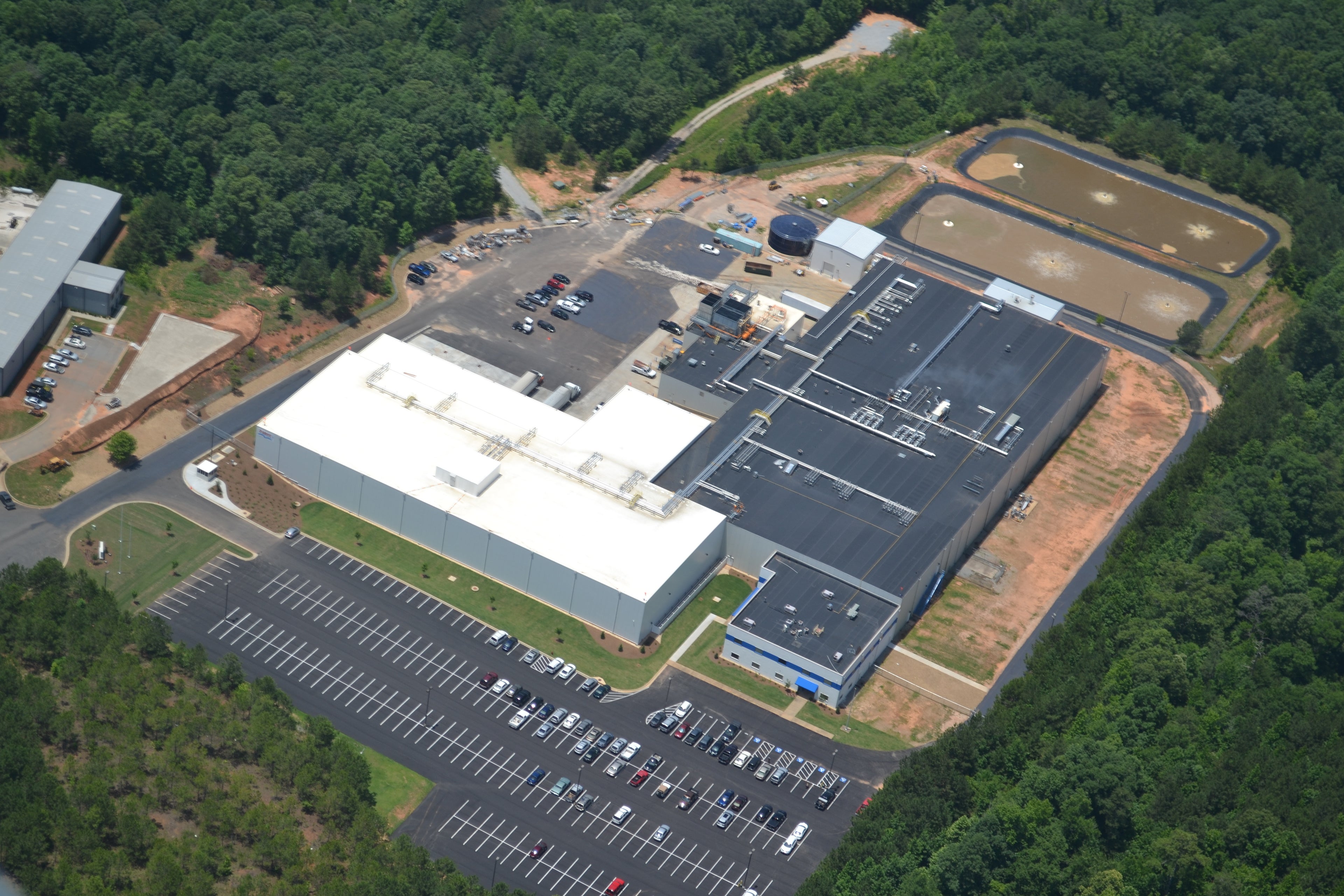 Carrollton, GA
Trident opened this new, state-of-the-art, value-adding facility in July 2015. Fulfilling the need to service major customers on the East Coast, the Carrollton plant produces a full line of battered & breaded, marinated and seasoned seafood items for national accounts, food service, and retail buyers. Highly automated and computer-controlled, the plant features an 88,000 sq./ft. manufacturing floor, overlooked by a dedicated R & D facility. Immediately adjacent to the production facility is a new 67,000 sq./ft. cold storage and distribution center with 15 climate-controlled truck bays. The plant employs 175 workers from the local community.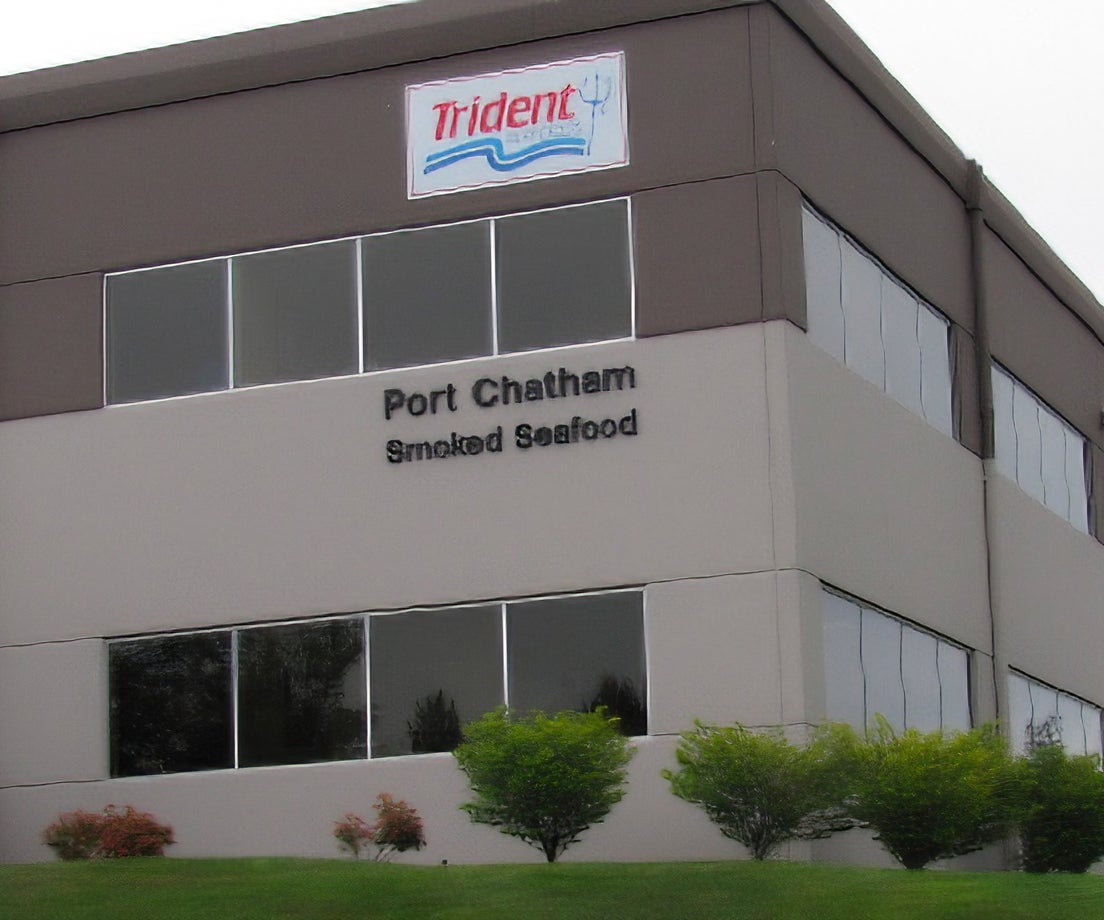 Everett, WA
Located 25 miles north of Seattle, Trident's smoked salmon facility produces a variety of high-quality hot and cold-smoked salmon items for retail, club store and food service customers. This state-of-the-art, electronically controlled smokehouse is Kosher-certified Kof-K and exercises scrupulous food-safety and quality-control protocols as it slow-smokes wild-caught salmon fillets and portions over natural alder wood. With 100,000 square feet of space, the plant provides efficient product flow and substantial frozen storage space. The plant operates multiple shifts year-round and employs approximately 250 people.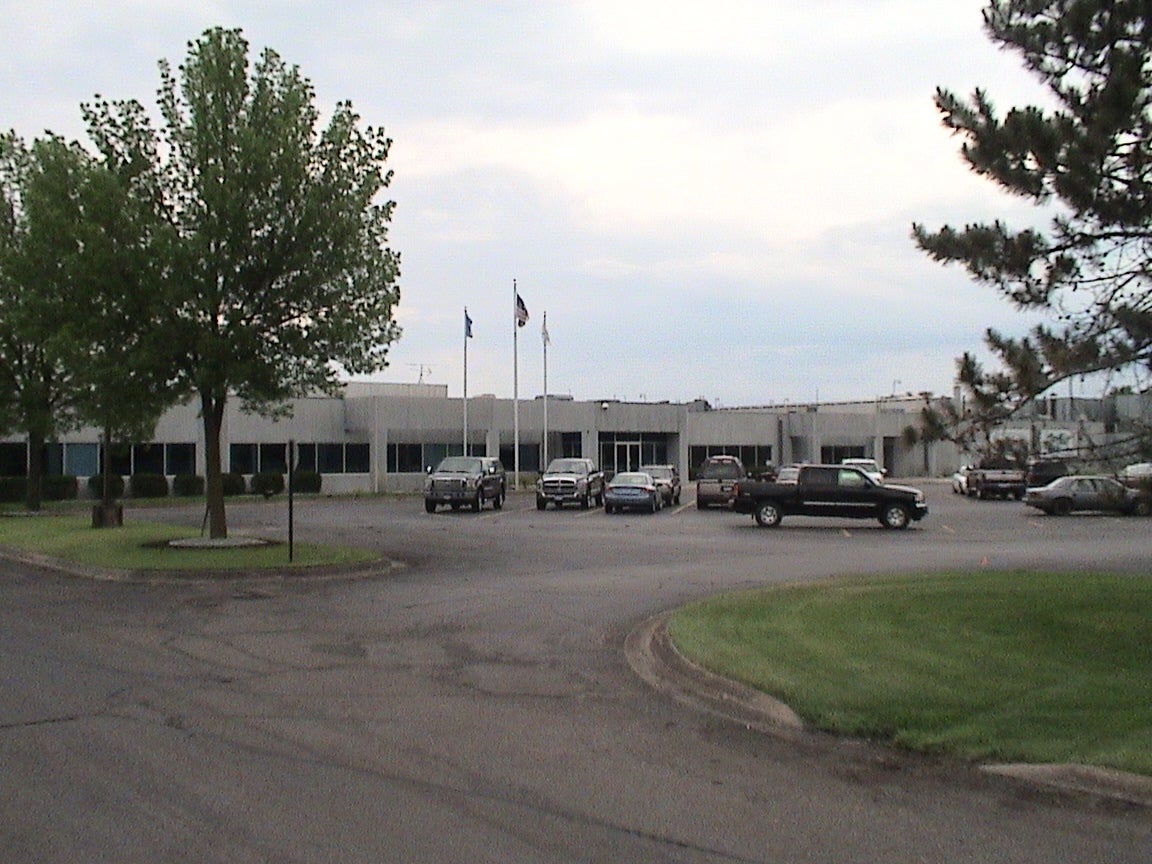 Motley, MN
Located in central Minnesota, approximately 150 miles northwest of Minneapolis, this plant has 135,000 square feet of processing space. The plant is North America's largest producer of surimi seafood products with an annual capacity of over 100 million pounds. BRC-certified products include refrigerated and frozen surimi seafood and fully cooked "Redi Grilled" Alaska salmon, and Alaska pollock, for use in retail, food service, and international markets in the U.S., Canada, Europe, Mexico, and South America. At full capacity, the plant employs upwards of 400 full-time team members.