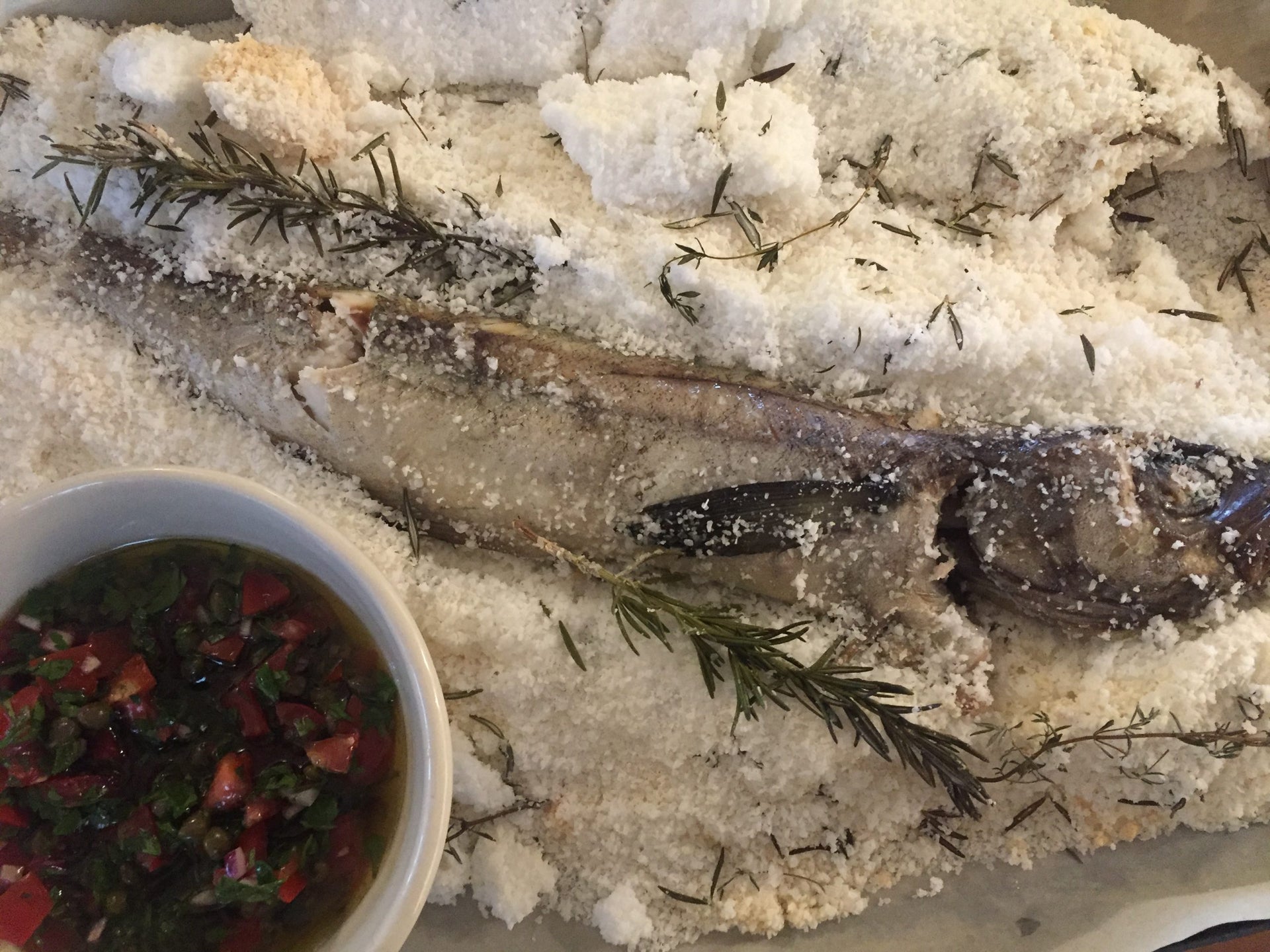 Salt Roasted Wild Alaska Pollock with Herbs & Caper Sauce
2 servings
Ingredients
3 lb kosher salt

6 sprig rosemary

12 sprig thyme

1 each egg white

Salt and freshly ground black pepper

1 each 1-2 LB Whole Wild Alaska Pollock IQF 428540

1/2 cup seeded and diced tomatoes

1/4 cup chopped parsley

2 Tbsp capers

1 Tbsp red wine vinegar

1 Tbsp finely chopped red onion

1/4 cup extra-virgin olive oil

for drizzling extra-virgin olive oil
Directions
Rinse and pat dry Whole Wild Alaska Pollock.

Heat oven to 400°F. Combine salt, and leaves from half the rosemary and thyme and mix in the egg white. If necessary, add water until salt resembles moist sand.

Spread half the salt on parchment on a half sheet and top with the fish. Top with the remaining sprigs of herbs and pack the remaining salt over the top to completely cover the fish. Bake 30. minutes or until it registers 130°F. Let stand for 5 minutes.

Combine the tomatoes, parsley, capers, vinegar, onion and olive oil; season. Crack the top of the salt crust (can be done at the table).

Serve with tomato caper sauce.