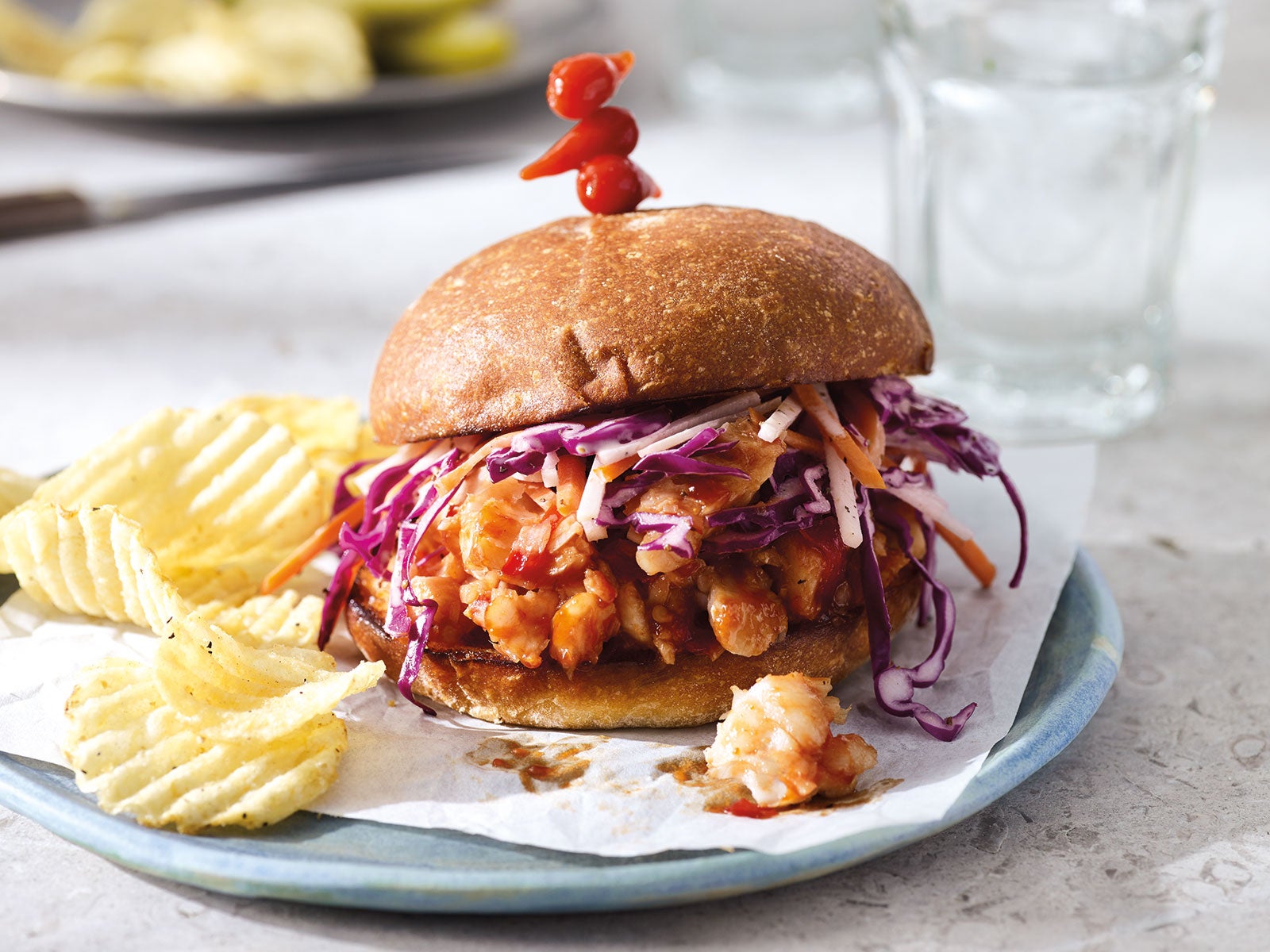 Harissa Pulled Wild Alaska Pollock
60 Servings
Ingredients
1 Block Wild & Simple Pan Redi™ Wild Alaska Pollock 16.5lb Deep Skinned, Boneless 424912

10 Large Kohlrabi (peeled and julienned)

2 Large Heads of Purple Cabbage, shredded

20 Each Carrot, julienned

5 Each Red Onion (Thinly Sliced)

4 1/2 Cups Mayonnaise

1 1/4 Cups Cider Vinegar

10 Tablespoons Sugar

3 Tablespoons Celery Seed

Salt & ground Black Pepper (to taste)

30 Ounces BBQ Sauce

60 Each Seeded Rolls (toasted and buttered)
Directions
Soak red onion slices in cold water. Drain and set aside.

Cook Pan-Redi Alaska Pollock per instructions; keep warm.

Toss kohlrabi, cabbage, carrots, onion, mayonnaise, vinegar, sugar, celery seed, salt & pepper together.

Heat BBQ sauce and harissa and mix with Alaska Pollock.

Top each roll with 3 oz. fish mixture and 2 oz. slaw mixture. Serve.