Fraud Alert
Trident will never ask you for money.
Protect yourself from recruitment fraud. Read more here.
Recruitment Fraud Notice
We have been informed of several incidences of possible recruitment fraud misusing our company name, logos, and documents. Any such efforts are without authorization from Trident and are illegal.
A recruitment scam is a sophisticated fraud offering fictitious job opportunities. This type of fraud is normally done through online recruitment services such as fraudulent job postings on legitimate job boards, job postings using bogus websites, or through unsolicited emails claiming to be from Trident Seafoods.
Is it a scam?
There are several signs to look for. Trident will never do any of the following:
Request money (for visa fees, drug testing, travel expenses, etc.

Request personal information through email, by telephone, very early in the process, or before you have completed an online application.

Send emails from free sites such as Yahoo, Gmail, or Live.com. All emails will come from an @tridentseafoods.com email address.

Insist that information or payment be made very quickly. Urgent requests should be treated suspiciously.

Contact you for information prior to you completing an application through our website.
What to do?
Only apply through our website at https://www.tridentseafoods.com/join-our-team

Save all messages from the perpetrator for further investigation if necessary. Save the original subject line, complete headers, and complete message content.

Consider contacting your local police or legal authority.

Consider filing a complaint with the U.S. Federal Bureau of Investigation, Internet Crime Complain Center at https://www.ic3.gov/default.aspx.
DO NOT
Respond to unsolicited business propositions or offers of employment from unfamiliar people.

Send any money. Trident Seafoods does not ask for money transfers or payments from applicants to secure a job.

Engage in further communication or disclose any personal or financial information if you believe the communication may be fraudulent.
Trident will never ask you to submit your personal information unless you have already applied for a position on our career site.
Trident bears no responsibility for fraudulent officers. When in doubt, please contact humanresources@tridentseafoods.com with the subject "Recruitment Fraud."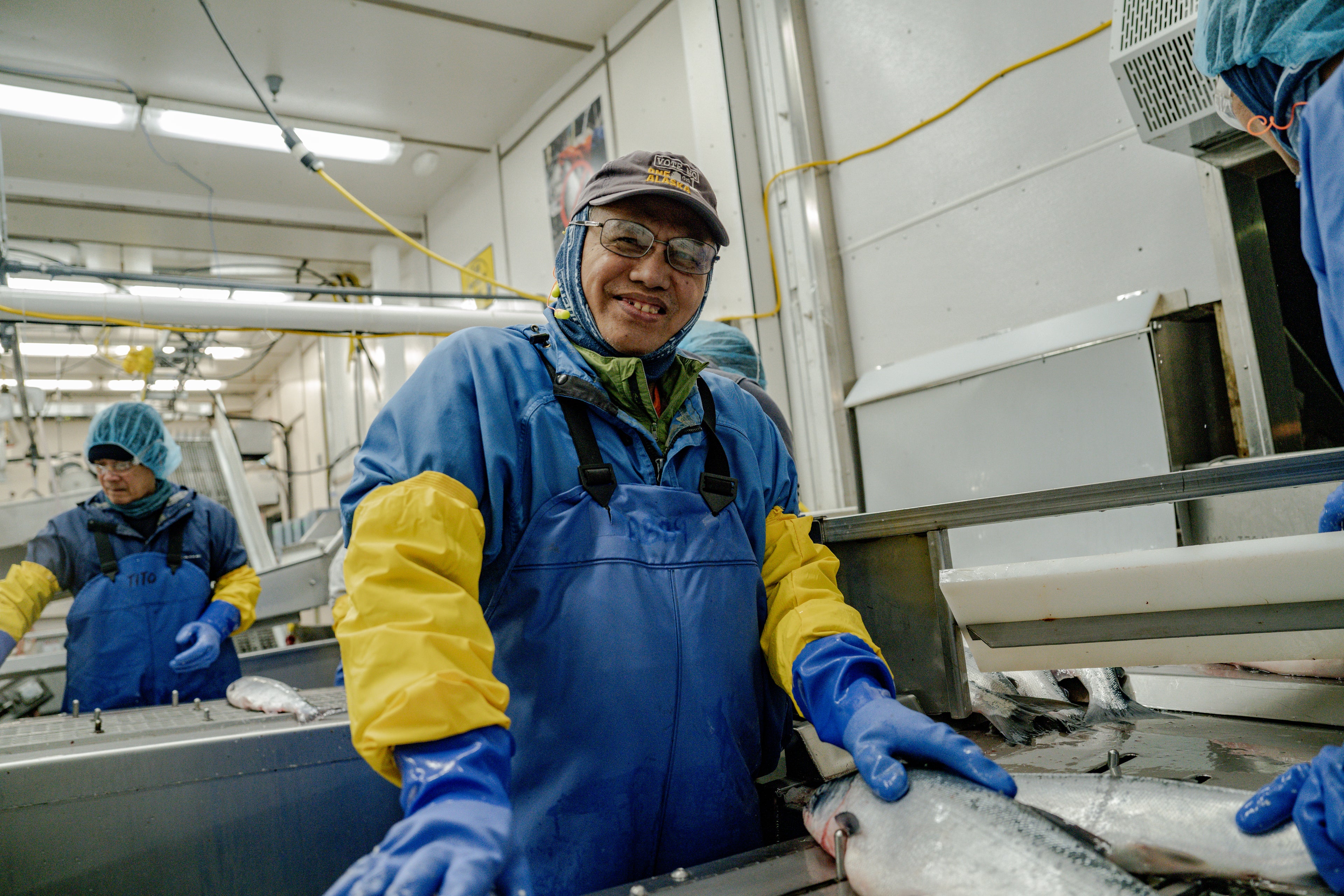 Job Openings at Trident Seafoods
Trident Seafoods offers a wide range of career opportunities that help support our community of fishermen. Explore different career paths and find one that suits you best.
Learn More